Eps sandwich panel wall sandwich panels for walls and roofs
Product introduce
The fiber-reinforced silicate plate is used as the panel, the middle is filled with light core material, and the non-load-bearing lightweight composite wall material is compounded and formed. It is environmentally friendly, light and high-strength, heat-insulating and sound-proof, waterproof and convenient for construction. Performance: green, 100% non-asbestos, no radioactive materials; solid, lightweight, thin body, high strength, impact resistance, strong hanging force; heat insulation, sound insulation, waterproof.

Product specification
Product name

Lightweight eos cement sandwich wall panel

Length*Width(mm)

2270/2440*610

Thickness(mm)

60

75

90

100

120

150

Application

roof

interior wall

exterior wall and floor
Product application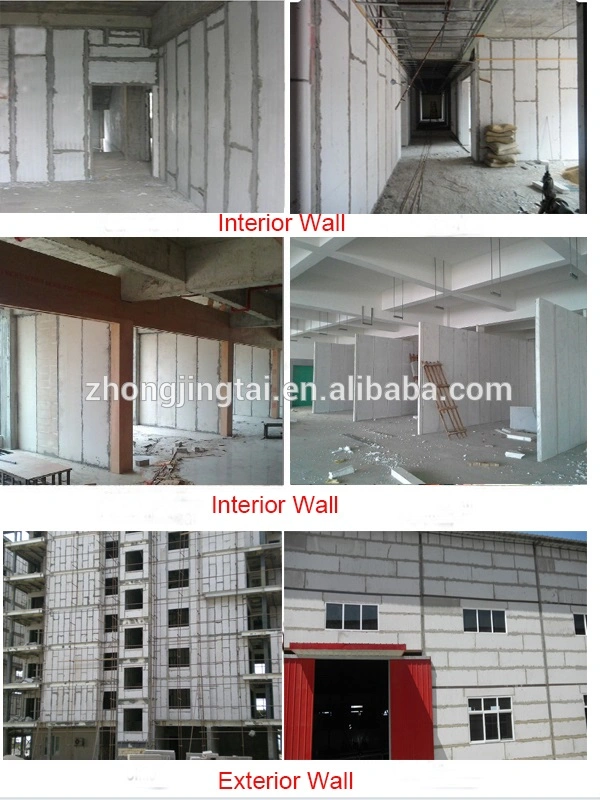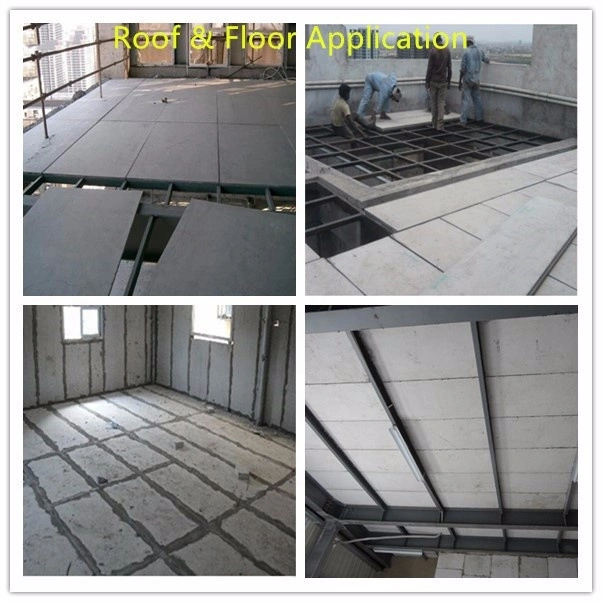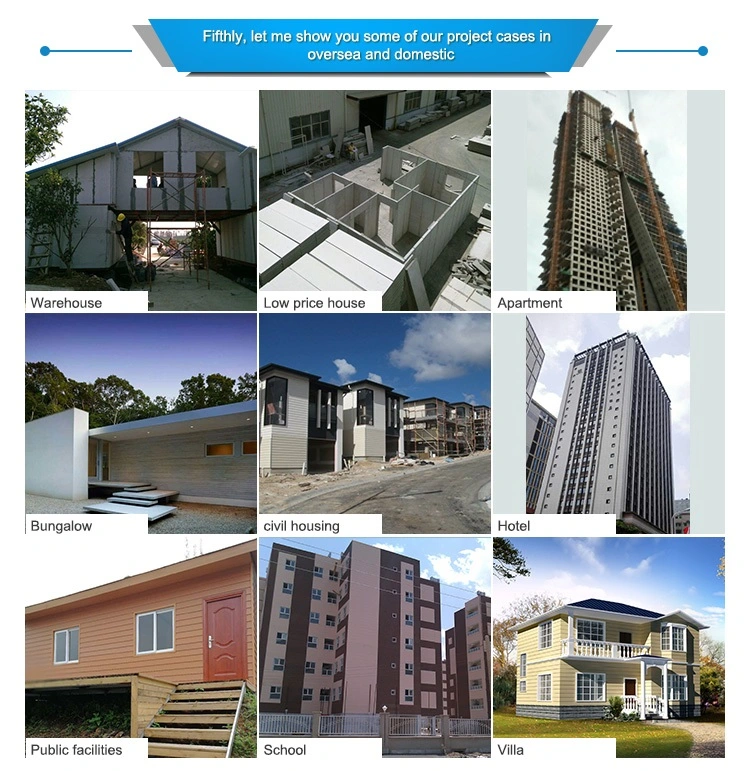 Installation process
Alignment:making the base line of the installation position of the wallboard.
↓
Sawing of wallboard:cutting and adjusting the width and length of wallboard on the basis of the requirement.
↓
Sizing: blending the ZJT cement mortar and plastering it into the gap and base line bettwen the wallboard.
↓
Fitting the sheet: moving the mortar-covered wallboard to the right position and using crowbar to ensure the wallboard are tight with another one.
↓
Placing the wallboard: filling the vacant position of the wall
↓
Adjustment: fixing the wallboard with wooden wedge, spiking steel bar into the glued wallboard an two steel bars should be spiked beyong 120mm wall board.
↓
Filling joints: clear away the facial panel cement mortar and press it tightly with round steel bar.
↓
Installation of crack-resistant material: after about one week, taking out the wooden wedges and paste the anti-crack tape with cement mortar.
↓
Insertion of wires: do not dig the same place in the two wallboard facial and the deep can't beyond 2/3 of the wallboard.
↓
Plastering paint: to finish the wal, tiles can be paste without any scraping and wallpaper also can be applied directly.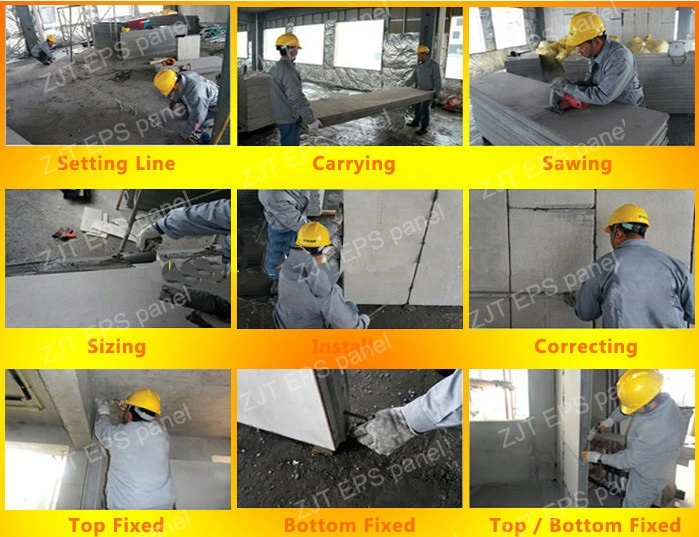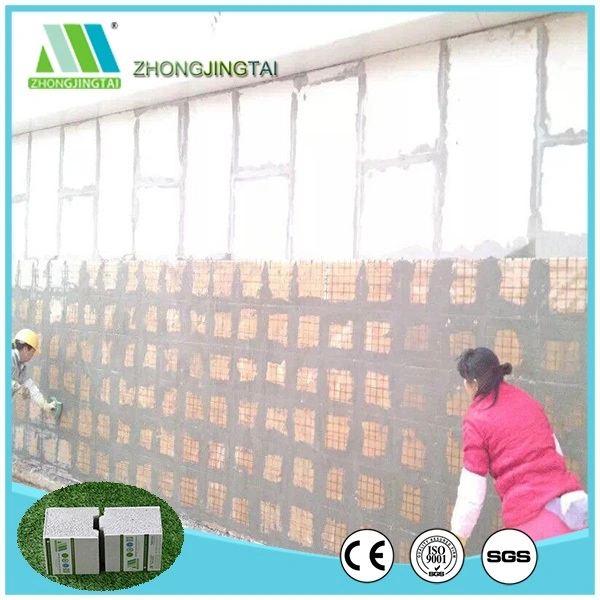 Packing and shipping
1.Free packing (with normal pallet and packing belt) 2.Standard exporting packing (wrapped with plastic thin film,edge protect and good pallet): USD20-30/Package 3.Packing size: 1500-3000*610*1000mm Loading: 18 pallets per 20' container, 11000kgs-18000kgs per 20' container.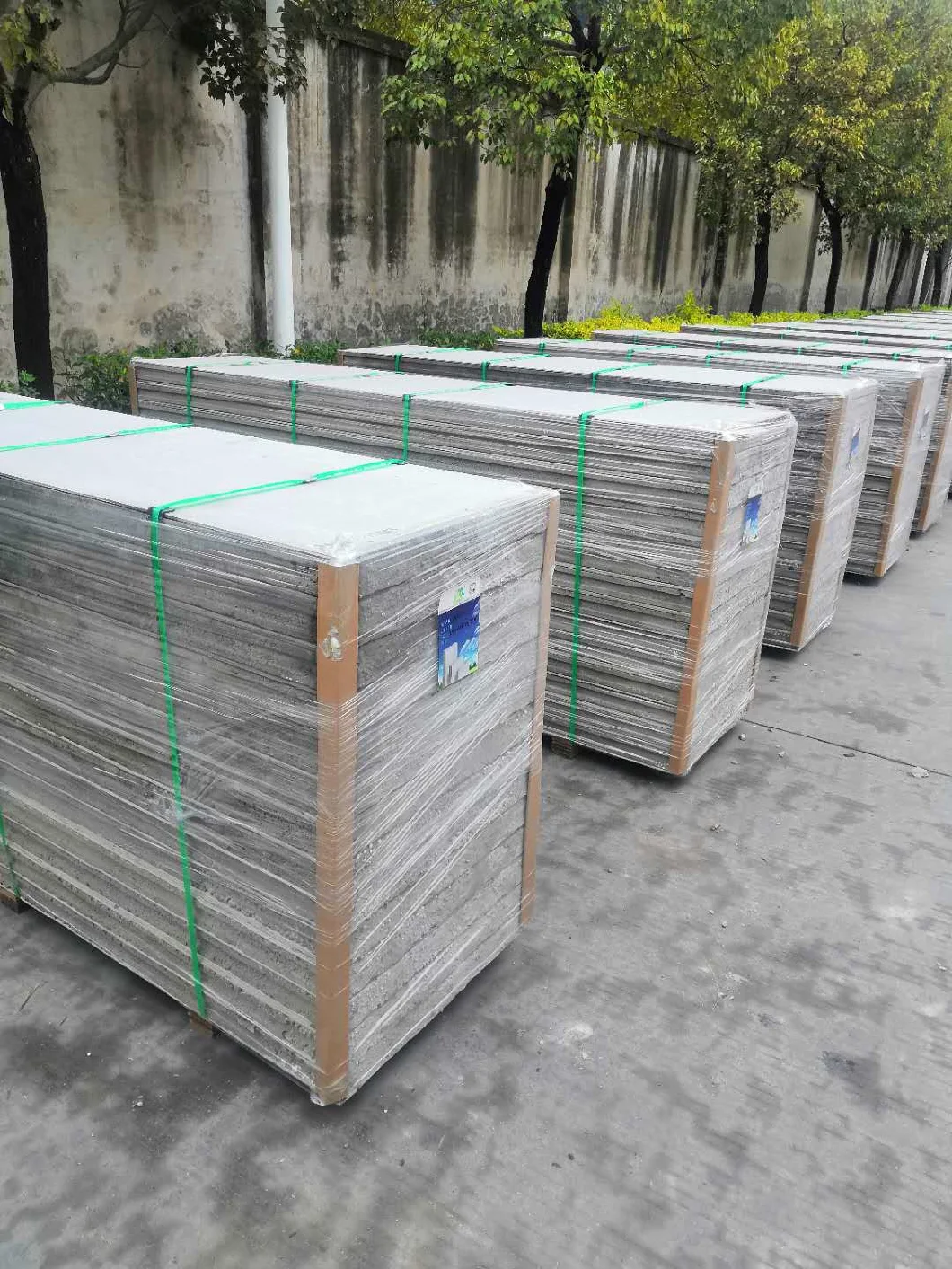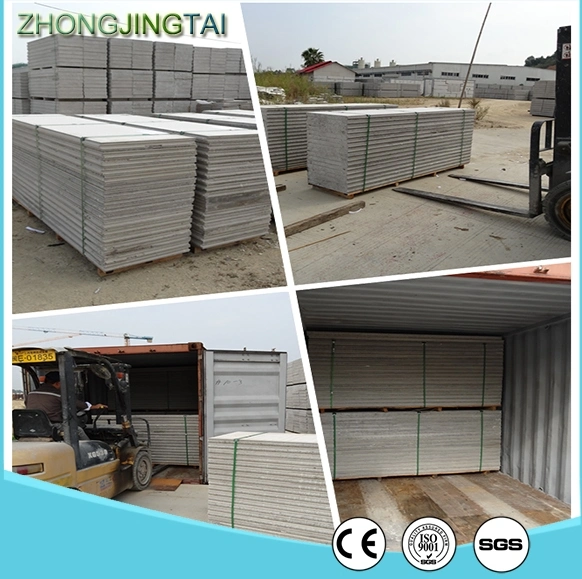 Certificate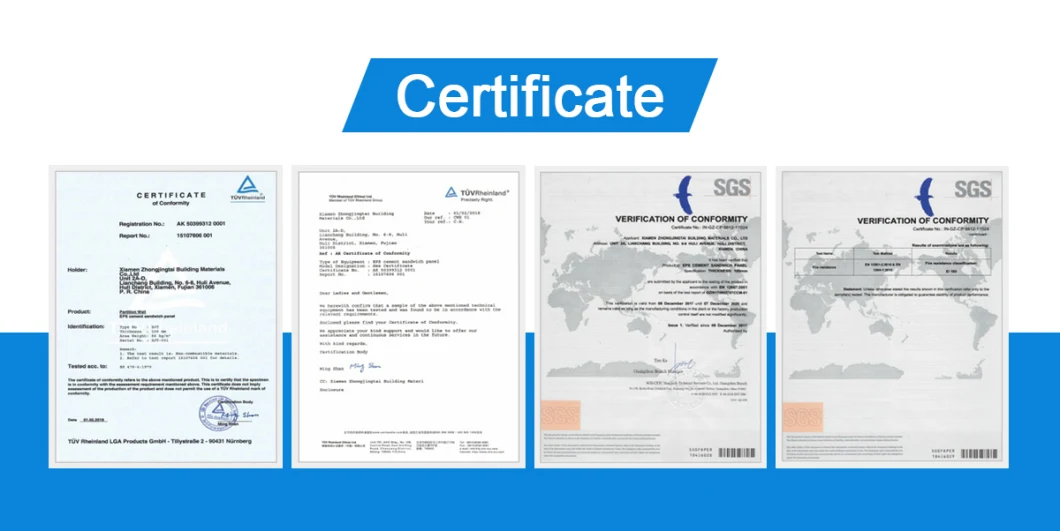 About us
Xiamen ZhongJingtai building materials Co., Ltd, is a professional high-tech research and development company producing new wall materials, machinery and equipment development, technology production and promotion of product applications. The company is situated in the charming Xiamen city, with the convenience of water and land transportation and only ten minutes from the airport. We respond positively to the national policy on wall reforming. We have developed successfully wall panels that meet the energy saving needs of modern architecture.
Certificate:SGS,TUV
Major Exported Countries:Middle Eat,Southeast Asia,Europe,South America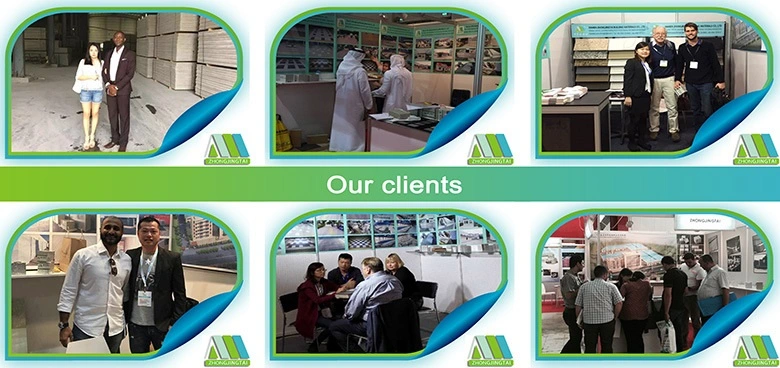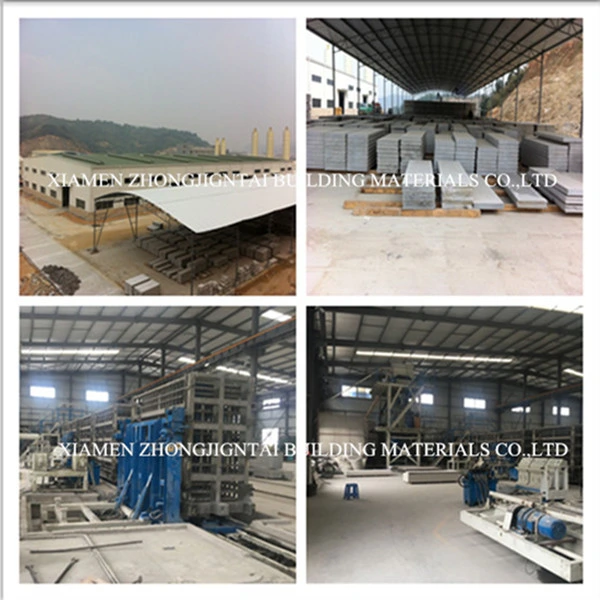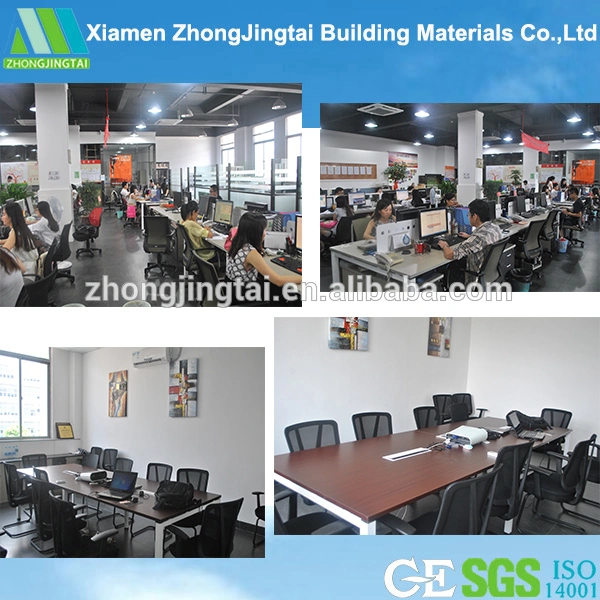 Contact us
Xiamen Zhongjingtai Building Materials Co., Ltd
Unit2A, Lianchang Building, No6-8 Huli District, Xiamen, China
Contact person:Jodie Huang