EPS Sandwich Precast Foam Cement Wall Panel
Introduce of prefab panels walls
ZJT Lightweight Composite Energy-saving Sandwich Wall Panel is composed of face panel and interior filling.

Core material:EPS,Cement,Additives,Fly Ash,Other Fillers
Face panel:5mm calcium silicate board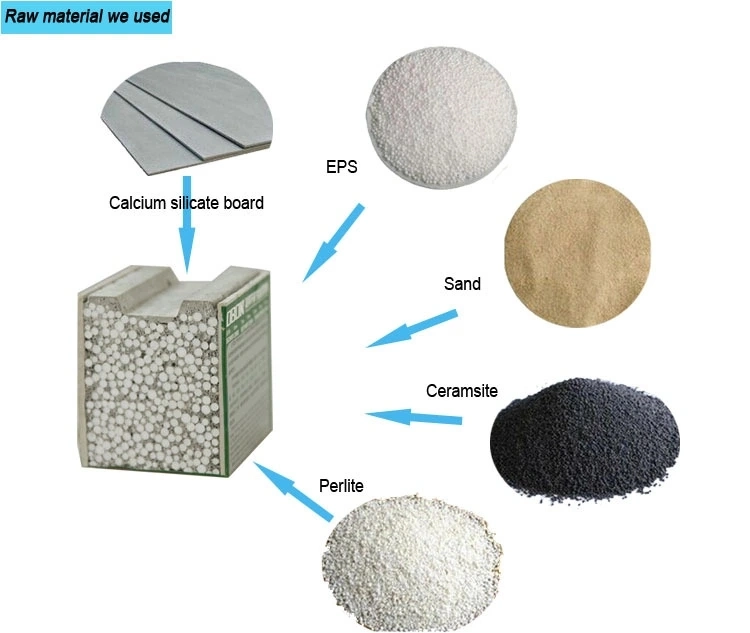 Features of lightweight block
Energy-saving, environmental protection, environmental protection, no harmful substances, no radioactivity, reusable, no construction waste, widely used in various places.
2. Fire protection The fire resistance limit at 1000 °C for more than 4 hours, and does not emit toxic gases, the non-combustibility meets the national A-level standard.
3. Increase the use area The wall material thickness is between 60-180mm, which greatly saves the building space compared with the traditional masonry wall thickness.
4. Moisture-proof and waterproof Water-filled containers without any waterproof finish have no leakage, good waterproof and moisture-proof performance, suitable for wet areas such as workshops, bathrooms, basements, etc.
5. Compression, shock resistance and impact resistance Because it is a prefabricated construction, it is a three-in-one structure. The plate and the plate are connected together to form a whole, which is resistant to pressure and shock, and the impact resistance is up to the national standard.
6. Insulation Wall materials mainly use environmentally-friendly and energy-saving materials that are resistant to frost and heat insulation. They have good heat insulation and keep the indoor temperature at a constant level, which makes the environment more comfortable.
7. The nail wall panel can be nailed directly or the expansion bolt can be used to hang the heavy object. The single point hanging force is above 50kg. The surface of the panel of the wall panel is smooth and smooth, and no dust is generated. The tile and wallpaper can be directly pasted. Wood veneer and other materials for finishing treatment.
Application category
Applicable to sub-room sound insulation has higher requirements on projects such as hotels, ktv, schools, hospitals, etc.
Applicable to projects that have restrictions on construction, such as shopping mall partitions, secondary renovation walls.
Applicable to the requirements for reducing the wall load: ultra-high wall, light steel house, steel structure, prefabricated house.
Suitable for projects with special requirements for fire protection, such as pipeline wells, firewalls, and large kitchens.
Applicable to projects that require construction progress.
Suitable for projects with special requirements for moisture and water resistance: bathroom, washroom, kitchen, outdoor and other projects.
Applicable to the requirements of nail-paste attachment: tooling, home improvement, interior and exterior walls and other conventional partition walls.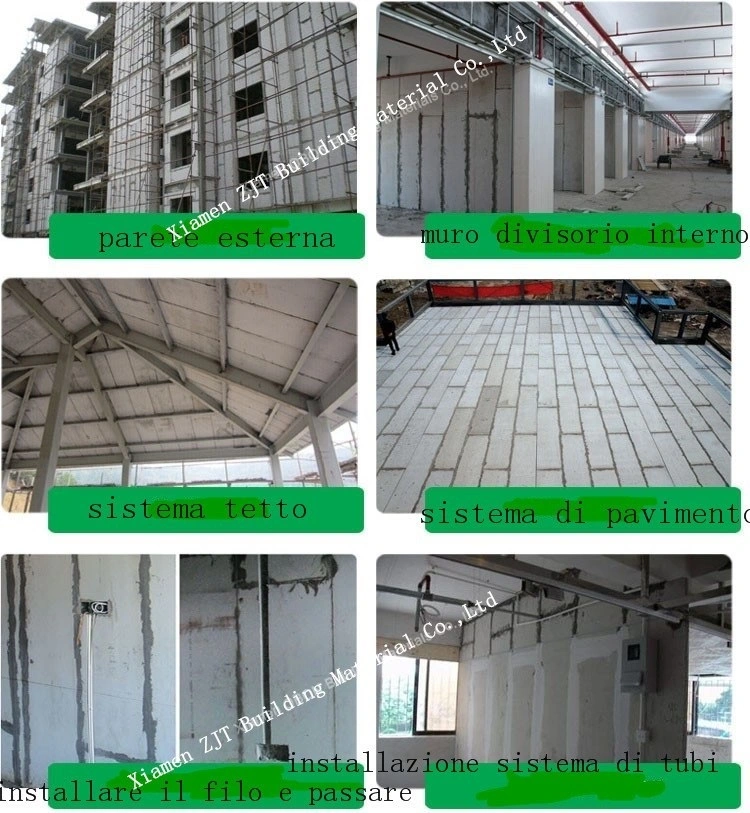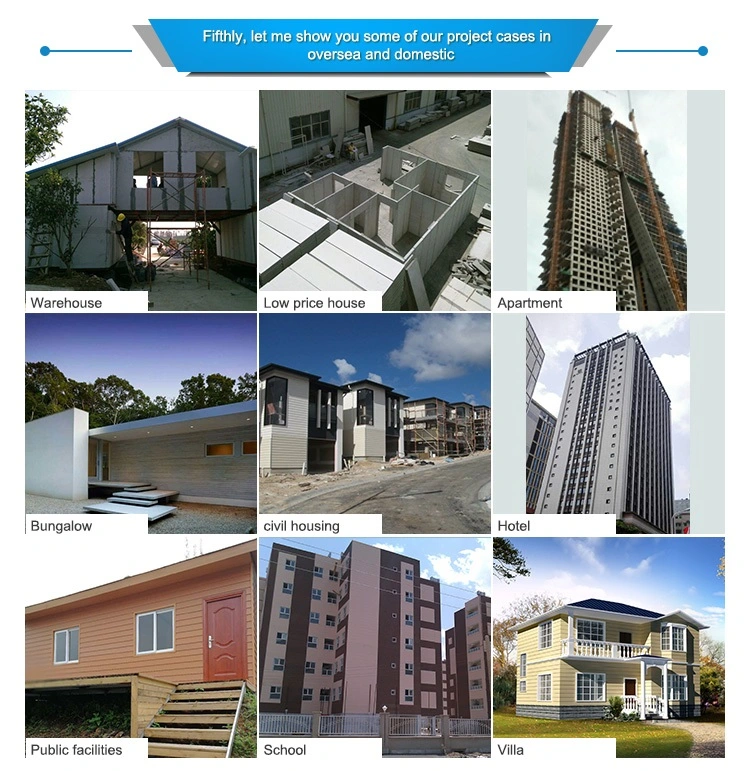 Specification of fiber cement board
Length:2270/2440mm
Width:610mm
Thickness:60/75/90/100/120/150mm
Thickness suggest(mm):Roof:60/75mm,Interior wall:90/100mm,Floor:120mm,Exterior wall:120/150mm
Characteristics of Cement Wall Panel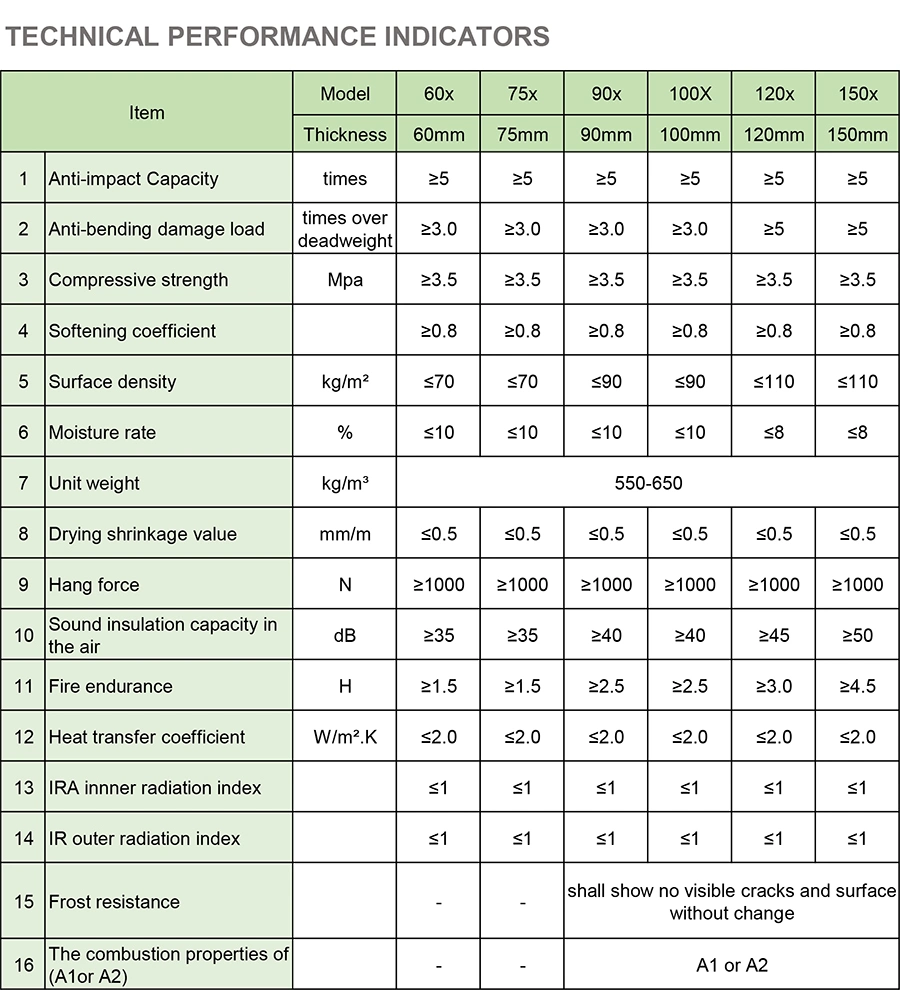 Install process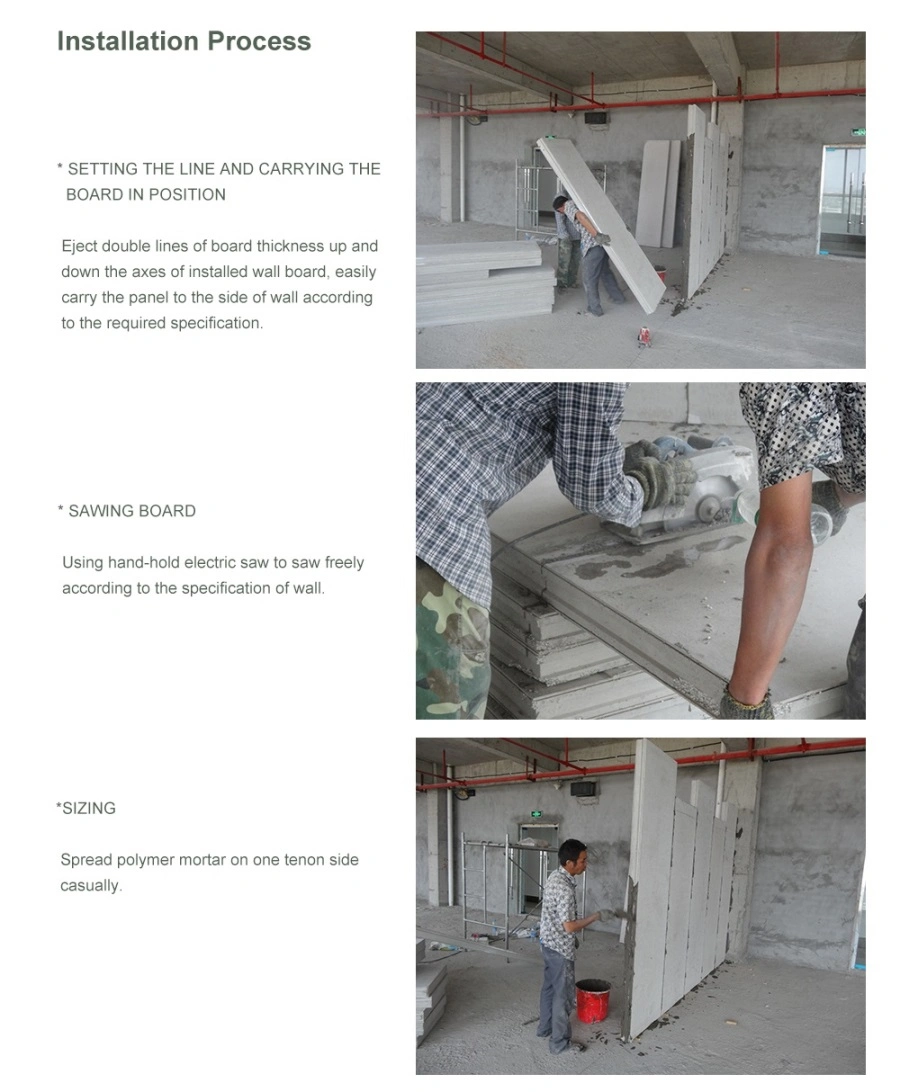 Company information
Xiamen ZhongJingtai building materials Co., Ltd, is a professional high-tech research and development company producing new wall materials, machinery and equipment development, technology production and promotion of product applications. The company is situated in the charming Xiamen city, with the convenience of water and land transportation and only ten minutes from the airport. We respond positively to the national policy on wall reforming. We have developed successfully wall panels that meet the energy saving needs of modern architecture.
Our team
We adhere to business philisophy"quanlity first,win-win cooperation".We can design the sandwich wall panels depend on clients' requirement.Welcome to visit our factory and become our clients!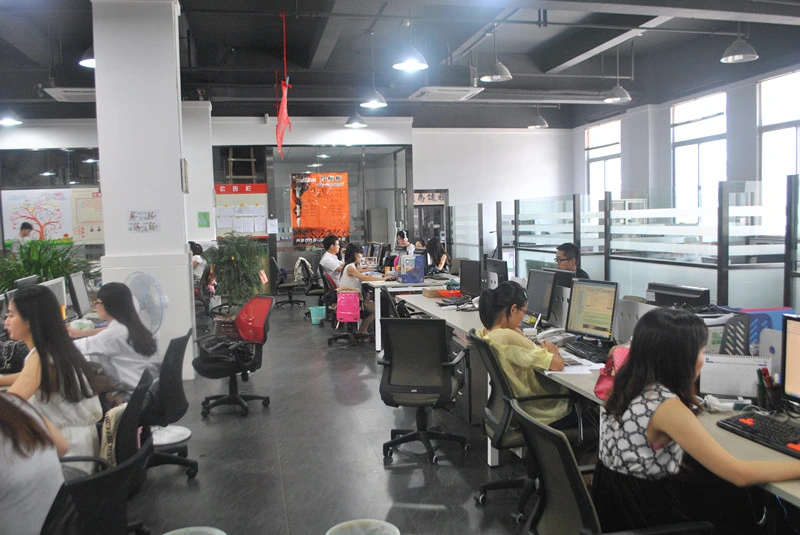 Partners and Part of the engineering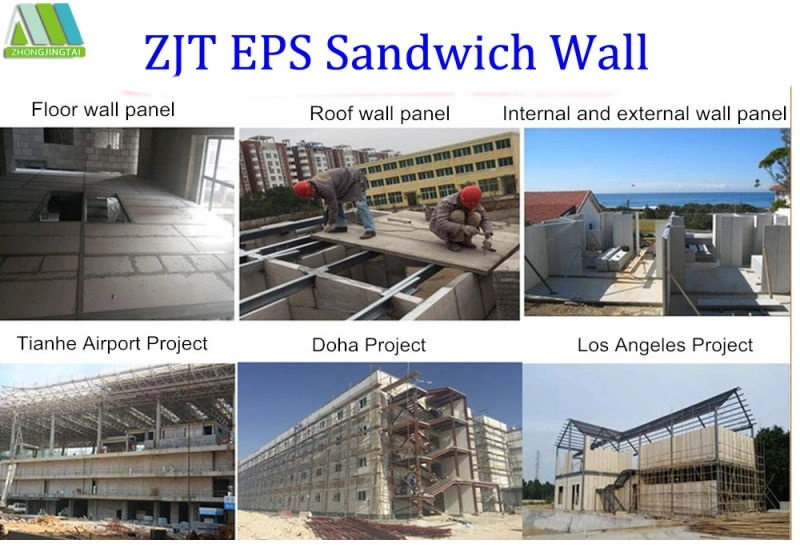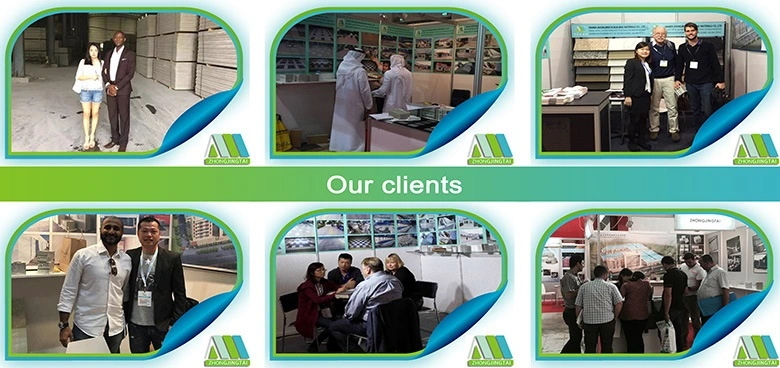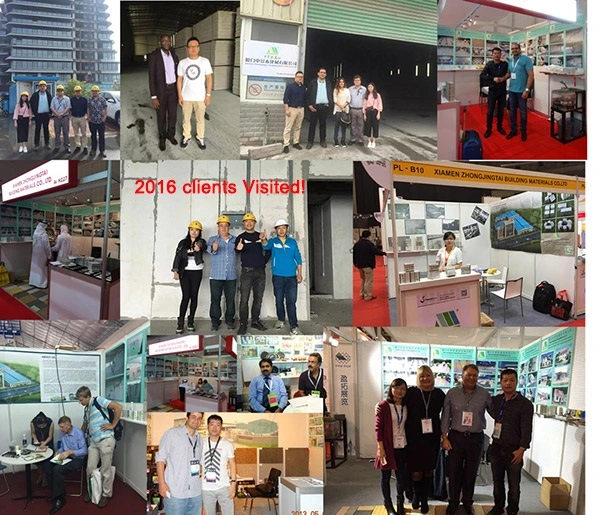 Our factory
We have our own factory,the factory is located in Quanzhou and its annual production capacity is more than one million square meters.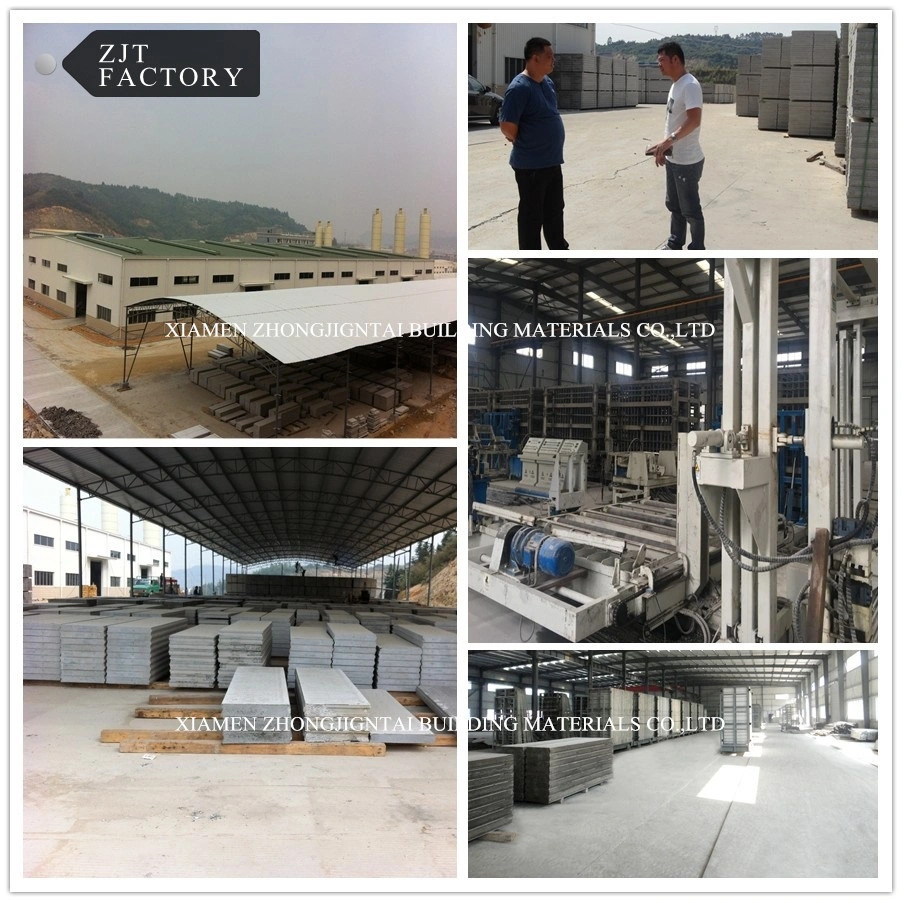 FAQ
1. Is EPS cement sandwich panel lightweight?
Yes, it is. Capacity six hundred and fifty to eight hundred KG per cubic meter, it is one sixth of brick wall, even is one half of aerated concrete block.
2. Is EPS cement panel fireproof?
Yes, it is. It control fire slipping out of the origin unit, prevent fire spreading, prevent toxic gas generating or insolating Through fire high temperature test for four hours, panels only have skin injury
3. Is EPS cement panel thermal insulation?
Yes, it is. EPS cement panel's composite material determines that it has excellent heat insulation and thermal insulation functions
4. Is EPS cement panel soundproof?
Yes, it is. EPS cement panel's surface is fiber cement board, interior composite material and the concave-convex grooves between two panels make it has excellent sound absorption and soundproof function. 100mm thickness isolate sound beyond 45dB, it's much higher than blockwork
5. Is EPS cement panel strength strong?
Yes, it is. Anti-impact performance is 1.5 times of the blockwork, With steel structure fixed, can make high levels, big span wall, overall anti-seismic performance is 10 times of normal blockwork
6. After installation can it be paint without putty?
Yes, it can. You can paint directly without putty, and also can decorate without plastering
Contact us
Xiamen Zhongjingtai Building Materials Co., Ltd
Unit2A, Lianchang Building, No6-8 Huli District, Xiamen, China
Contact person:Jodie Huang
TEL: +86-592-5216902 FAX: +86-592-5216319
Mobile +86-13695041249
Website: zjteps.en.made-in-china.com