ZJT EPS sandwichs panel are structured insulated panels used as construction materials. Basically, they are three layered sandwich panels; a low density insulating core (cement) is sandwiched between relatively two hardened skin layers of structured board on each side of the core. Front board can be either fiber cement board or calcium silicate board (thickness of front board mainly 5mm, or 4 and 6mm). These structural combinations are best fit for environments where low weight and high structural rigidity is desirable.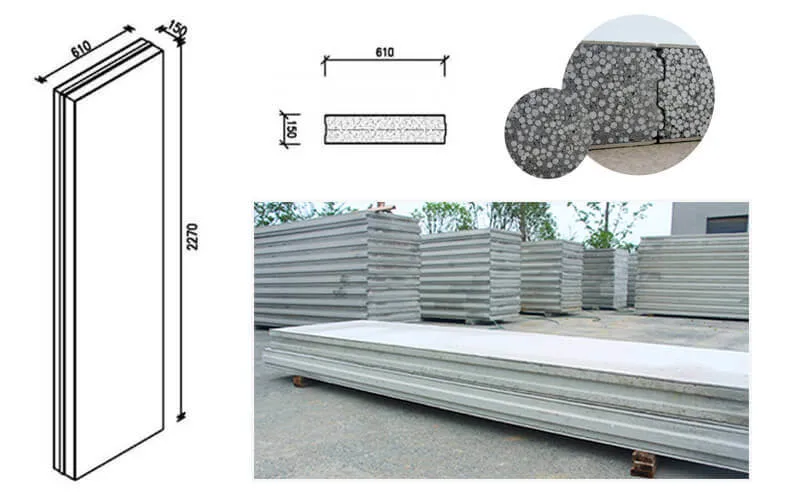 Advantages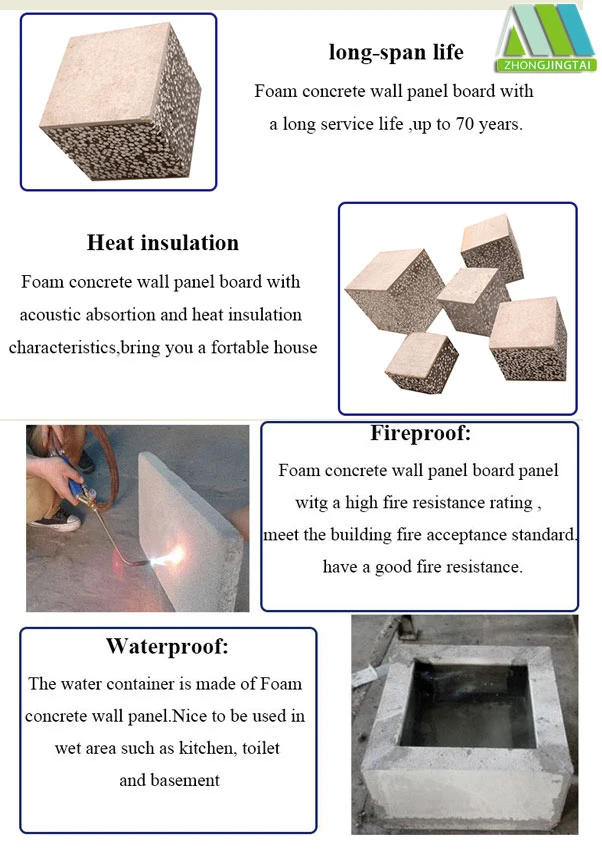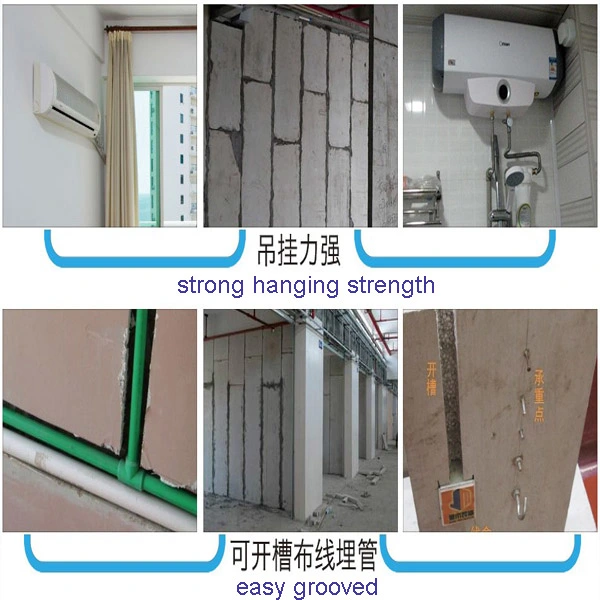 Comparison with other bricks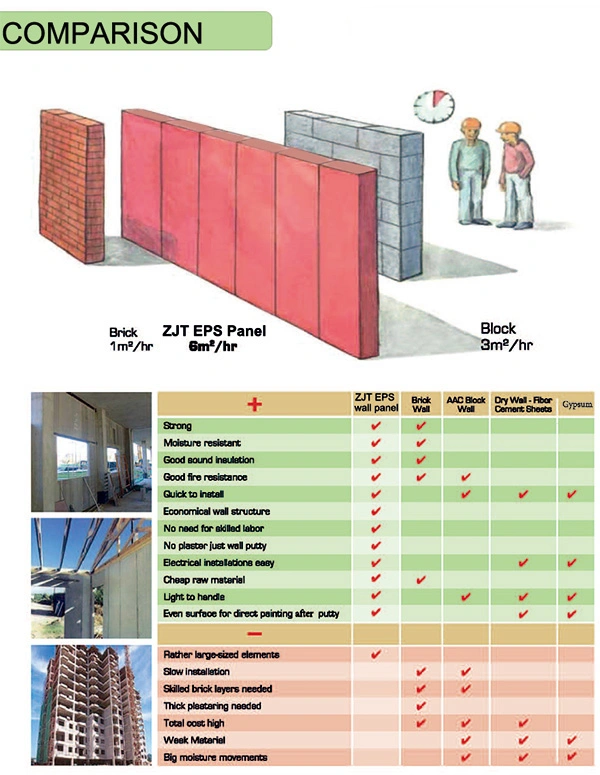 EPS Cement Sandwich Panels Applications
Non-load bearing interior & exterior wall panels, partition wall panels, floor panels, roof panels. Bathrooms, kitchens, garages, basements, prefabricated houses, family homes, dormitories, residences, apartments, luxurious villas, factory warehouses, production workshops, auxiliary plants, hotels, bars, shopping malls, restaurants, schools, hospitals, airports, etc.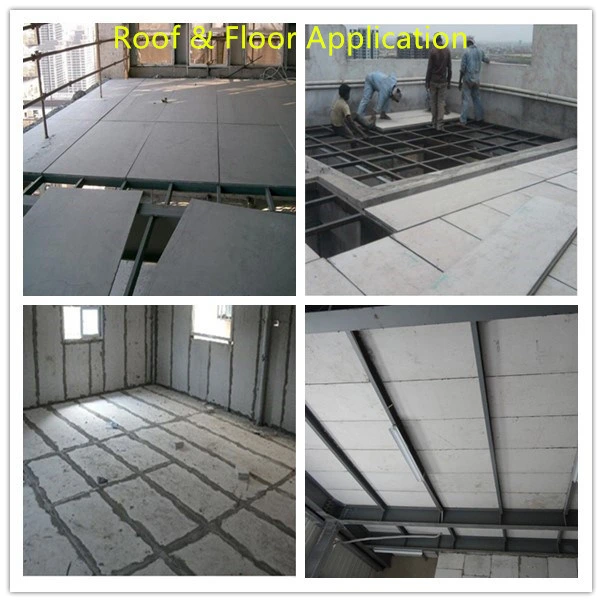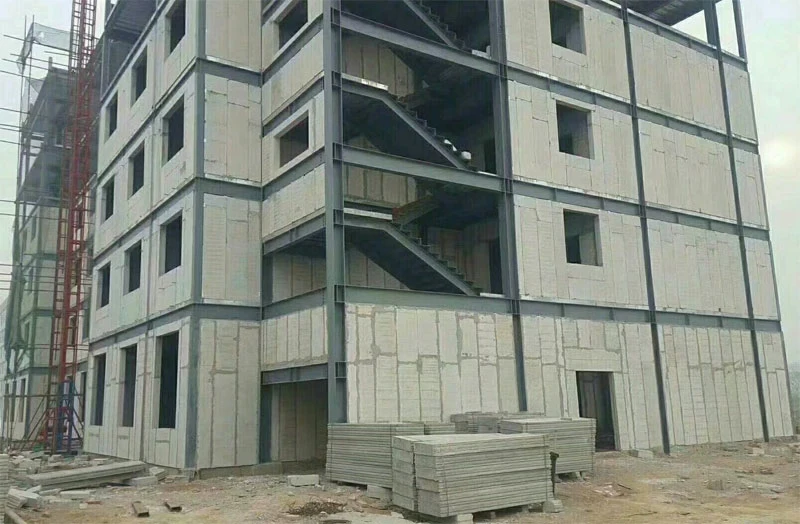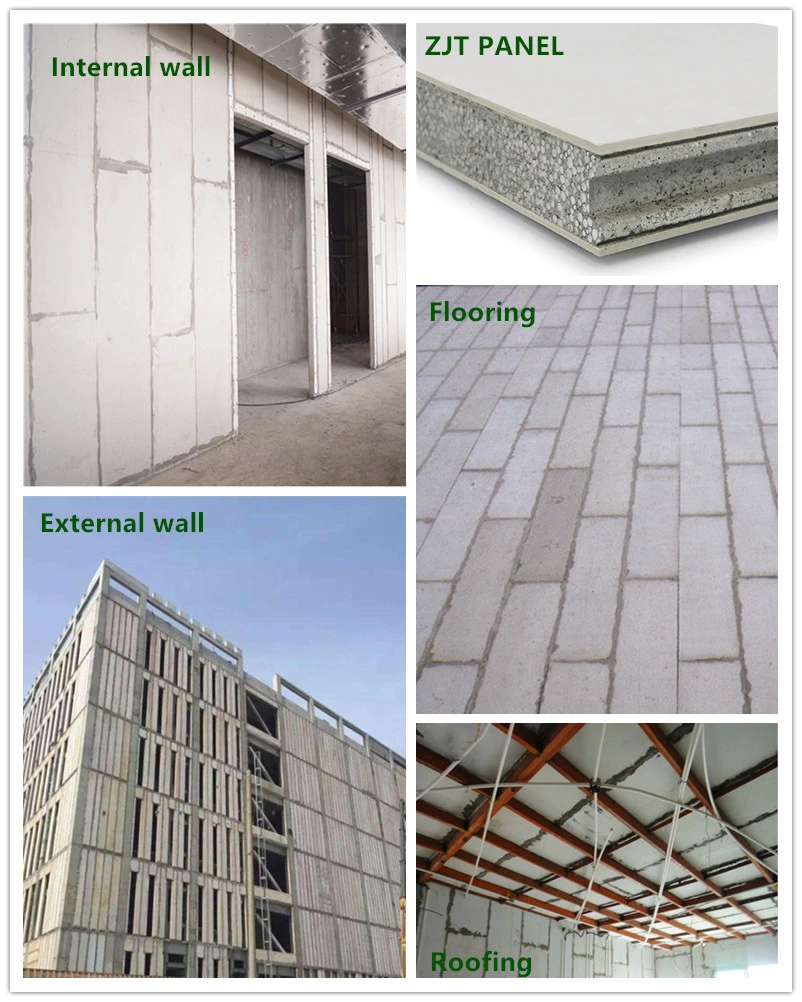 Contact
Add: Unit-2A-D Lianchang Building No6-8 Huli Avenue, Huli District Xiamen Fujian China
Tex: +86-592-5216902 Fax: +86-592-5216317
Website:

Http://zjteps.en.made-in-china.com