Manufacturer fireproof fiber cement board sandwich panel ready made walls



Wall panel introduction
Light composite wallboard solid mud decoration panel, cement, sand, coal ash, polystyrene particles and a variety of chemical admixture combination, after professional equipment processing, the formation of light composite solid wallboard, the thickness of solid mud board is 3.5 mm.


About Zhongjingtai Building Material Co.,Ltd
.
Xiamen Zhongjingtai Building Material Co.,Ltd,a comprehensive enterprise,specializes in developing and producing the new energy-saving wall materials.Located in the beautiful city,Xiamenm,ZJT has modern working environment and production base.The factory is located in Quanzhou and its annual production capacity is more than one million square meters.
The energy-savaing sandwich wall panels are our main products,which have many advantages compared with traditional wall panels,including lightweight ,solid core,thin body,high strength,shock resistance,heat insulation,sound insulation,fireproofing,waterproofing and easy installation.This not only conforms to modern construction requirement but also meets the country environmental-friendly building policy.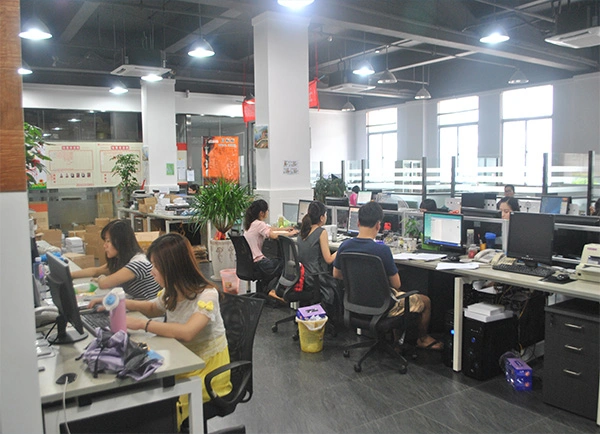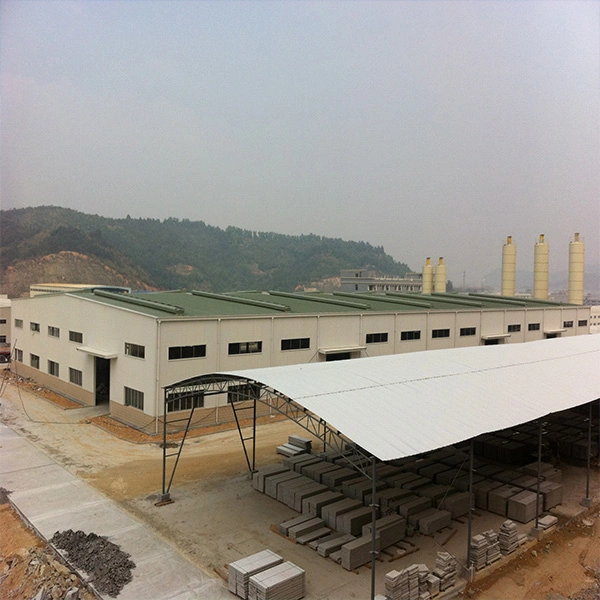 Wall panel feature
01.Highlight the economic benefits,reduce project cost
ZJT sandwich panel could optimize beam structures,adjust building layout and improve application performance.It has following economic advantages:save living space,fast conatruction,low labour cost and 70% of panel could be recyled.
02.Lightweight,optimize structures
ZJT lightweight energy-saving sandwich panel,the weight for thickness 75mm is about 60KG/m2,the average weight for the panel is 60-800kg/m3,while the bricks is 360kg/m2,the Autoclaved Aerated Concrete is 120kg/m2.Before the design,the flexibility to optimize the beam-column structure,improve economic effciency,improving the room reasonable layout.Without the limitation of beam-column,the sandwich panel could be arbitrarily grooved and easy installated.
03.Space saving increase living space
Red brick for four bedrooms,two living rooms,one kitchen and one bathroom 196m2.
ZJT panel for four bedrooms,two living rooms,one kitchen and one bathroom 205m2.
ZJT panels save 9m2.
04.Sound insulation
ZJT lightweight sandwich panels have good insulation,it is 40dB for 90mm thick wall and much better for thicker panels,the sound effects in the line with national residential sound requirements,much higher than other excuses brick wall of sound effects.
05.Easy to construct,transport and time saving
According to many groups construction sites data,brick masonry construction capacity of 12 individuals for eight hours a day,if use ZJT wall panel in construction,three people could complete in 60 minutes,so efficiency advantage is very significant.
06.Earthquake resistance and impact resistance
ZJT building materials which has the high strength and high hardness features make its good performance in terms of shock.ZJT in full impact vibration system that triad structure,prefabricated construction,super thick groove yin-yang design,the reinforced steel make wall panels base closely and firm connection,also can resist 8 intensity earthquake,whose seismic performance is 1.5 times that of the traditional wall materials,and non-deformation,integral sex is good,metope is not loose etc.Span in the tall layer and long wall compartment,the seismic performance will be more outstanding and ZJT light energy-saving wall panel in good stability makes it become a preferred modern new type ennergy-saving building seismic wall panel products.
07.Strong hanging force,can be slotted wiring and buried pipe
By hanging test,the single point hanging force of wall panel can be up to 50kg and above level,and fully meet the wall of the general bearing appplications,such as the installation of air-conditioning,condole ark,water heater,fixed,marble mesa skeleton support and so on.
Advantage of wall panel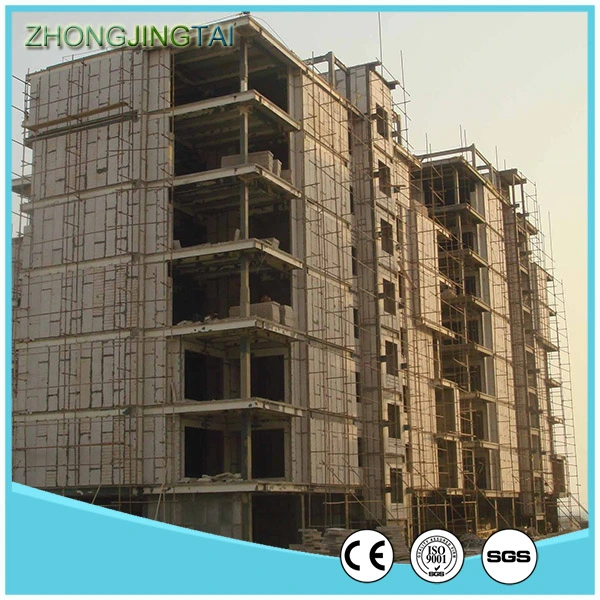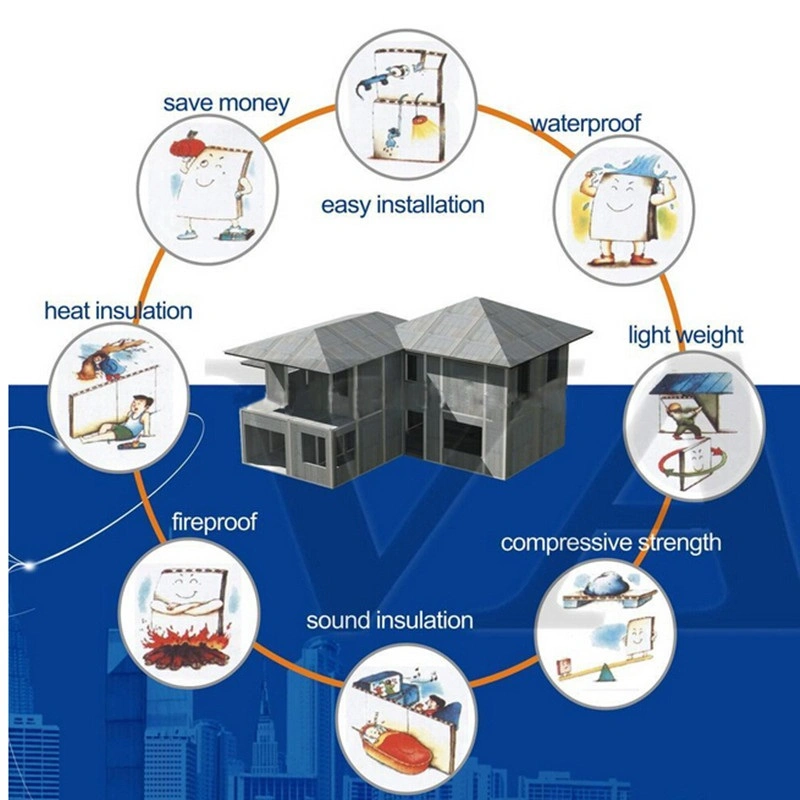 The product has the advantage of Solid,Lightweight,Thin,Better Strength,Impact Resistance,Hanging Strength,Heat Insulation,Sound Insulation,Fireproof,Waterproof,Easy Cutting,Pet and Rot Resistant,Increasing Usable Space.It can be arbitrarily slotted,without batch file,dry operation,environmental protection,which achieve conservation and energy efficiency,At the same time,it reduces the total area to be occupied by the wall and to raise residential practical area,alleviates the structure load,improves the building aseismatic capacity and safety performance,and reduce total cost.
Application of wall panel
It can be used as both interior and exterior partition walls or all kinds of decoration and building construction, and also the best materials for plants, apartments, hotels, office buildings and public constructions, etc.
In addition, they are used for compartments, households, bathrooms, the interior partition walls of kitchens.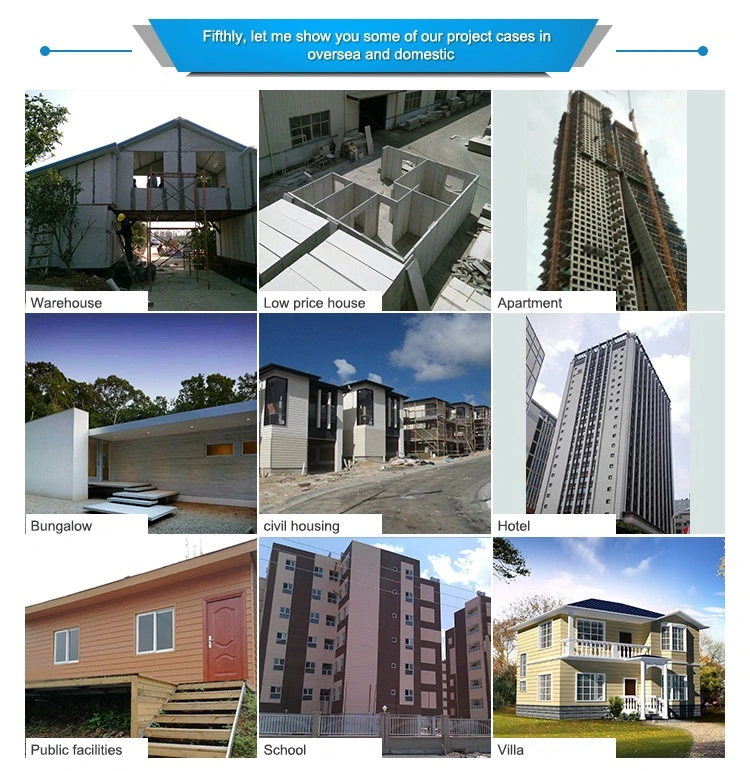 Specification of wall panel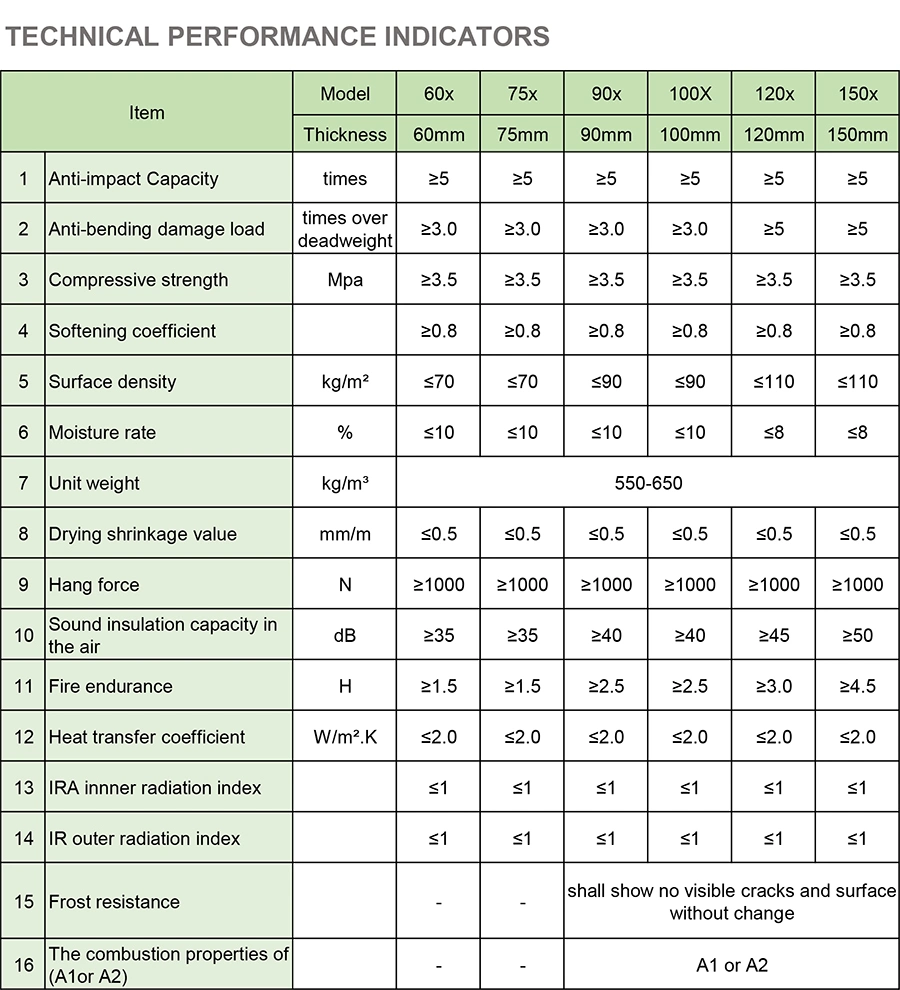 Certificate of wall panel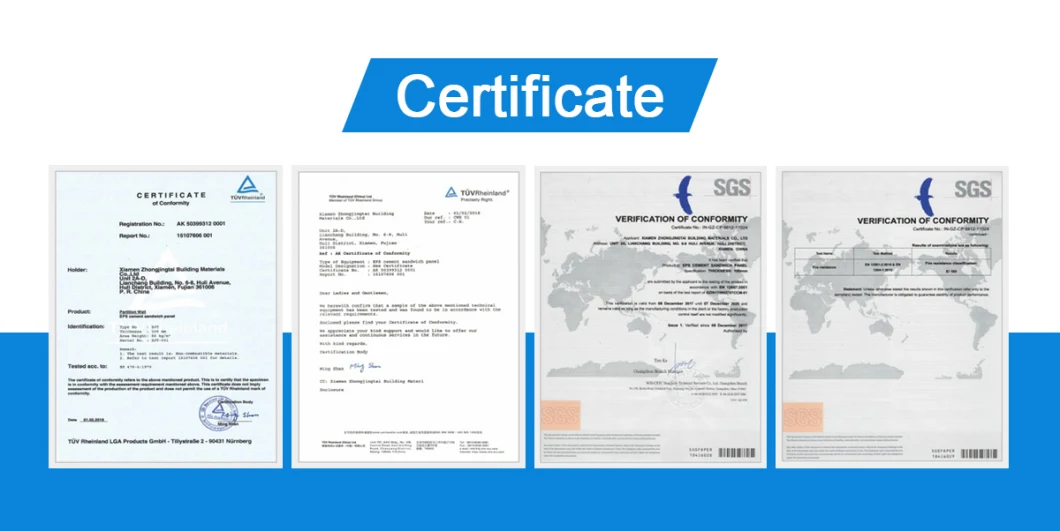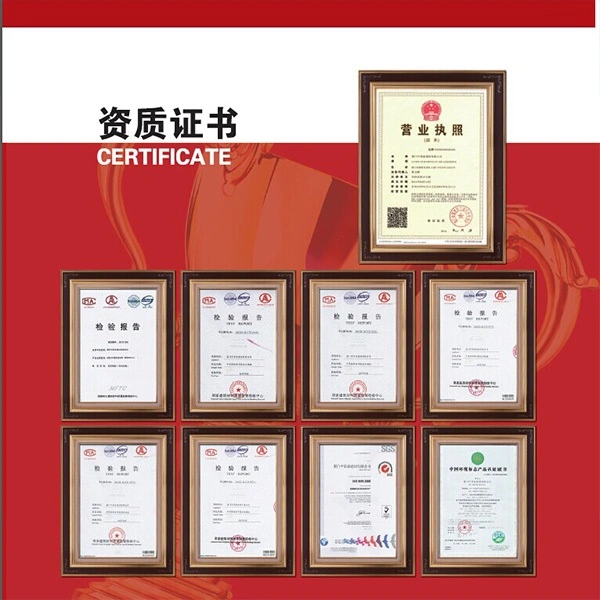 Packing ang shipping
1). Free packing, normal pallet + packing belt
2). Standard exporting packing, good pallet+pearl wool+corner protective paper+packing belt+plastic thin film
3). Loading: Normally 18 pallets per 20' container or according to clients' requirements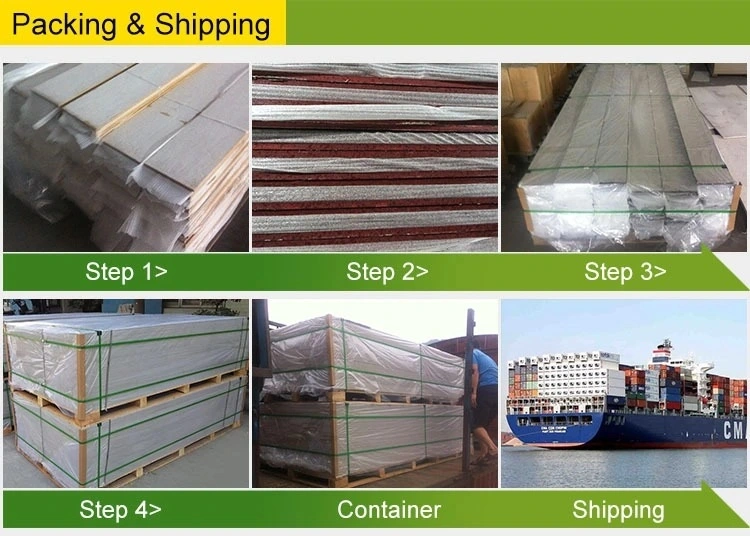 FAQ
1. Is EPS cement sandwich panel lightweight?
Yes, it is. Capacity six hundred and fifty to eight hundred KG per cubic meter, it is one sixth of brick wall, even is one half of aerated concrete block.
2. Is EPS cement panel fireproof?
Yes, it is. It control fire slipping out of the origin unit, prevent fire spreading, prevent toxic gas generating or insolating Through fire high temperature test for four hours, panels only have skin injury
3. Is EPS cement panel thermal insulation?
Yes, it is. EPS cement panel's composite material determines that it has excellent heat insulation and thermal insulation functions
4. Is EPS cement panel soundproof?
Yes, it is. EPS cement panel's surface is fiber cement board, interior composite material and the concave-convex grooves between two panels make it has excellent sound absorption and soundproof function. 100mm thickness isolate sound beyond 45dB, it's much higher than blockwork
5. Is EPS cement panel strength strong?
Yes, it is. Anti-impact performance is 1.5 times of the blockwork, With steel structure fixed, can make high levels, big span wall, overall anti-seismic performance is 10 times of normal blockwork
6. After installation can it be paint without putty?
Yes, it can. You can paint directly without putty, and also can decorate without plastering
Contact us
Xiamen Zhongjingtai Building Materials Co., Ltd
Unit2A, Lianchang Building, No6-8 Huli District, Xiamen, China
Contact person:Jodie Huang
TEL: +86-592-5216902 FAX: +86-592-5216319
Mobile +86-13695041249
Website: zjteps.en.made-in-china.com