Bevel Slate Ledge Culture Stone for Stone Wall Cladding and Slate Veneer
Welcome to inquiry the slate stone with us! We will not let you down!
We have Slate for floor tile, culture stone, Mushroom slate, Water flow stone, Flagstone, Meshed cobble stone, Mosaic slate and Roofing, etc. We supply the Slate at different types, finishes, appearances, thickness and textures.
Please kindly have a look of more details as bellow of the finishes, sizes and the products:
Specification of Slate Products
Color:
Grey, Black, Green, Rusty, Beige
Finish:
Flat,Natural, Split, Rough
Available size:
Slate tile
150x300x10-20mm, 300X300X10-20mm, 400X400X10-20mm, 300x600x10-20mm
Culture stone
150x600x10-20mm, 300x150x10-15mm/300x300x10-15mm, 100x360x15-30mm,
Mushroom slate
100x200x10-25mm,150x300x10-25mm,200x400x10-25mm
Waterflow stone
150x600x10-20mm
Flagstone
Diam300-400mm;Thickness:30-40mm
Meshed Slate
500x500x20mm, 740x460x20mm, Customized
Mosaic slate
305x305x10mm((12"x12"x3/8''), 300x300x8/10mm
Roofing
150x300x(5-8)mm, 200x400x(5-8)mm, 300x600x(5-8)mm
Packing
Wood Crating, Wood Pallet, Plywood Crating & Pallet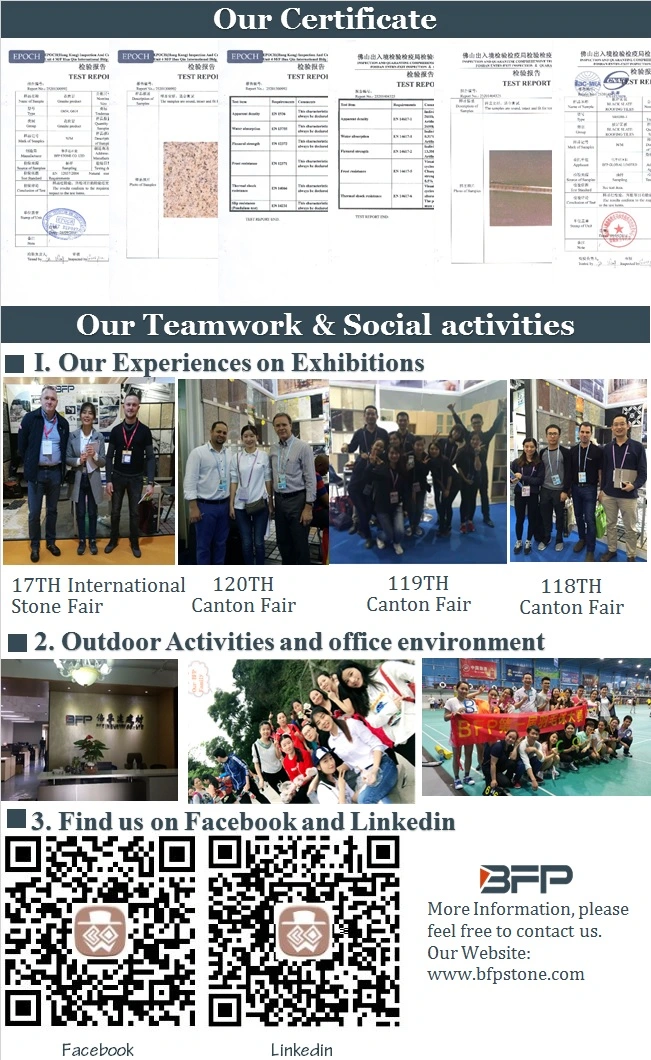 BFP
will still keep on working hard to stay in the line of first-class products and service provider in construction and decoration field.
If you have any pending questions about stone decorations, please kindly feel free to contact us, you will be received a warmly and timely response! We will also provide you the biggest support and the best price.
With us, benefit more!
You can kindly know more about us as below:
http://bfpstone.en.made-in-china.com
http://bfpstone.en.made-in-china.com
http://bfpstone.en.made-in-china.com