Energy Saving Fireproof/Sound Insulated Wall Panels Sandwich Panels For Walls
EPS (expanded polystyrene board) wall Panel is filled with polystyrene EPS, cement and sand, to form a non-load-bearing light-weight composite wall panel.
The wall panels on both sides are 5mm calcium silicate board, with the advantages of lightweight, economic, environment-friendly, Energy-saving, anti-earthquake, fireproof, waterproof, sound Insulation, heat Preservation, enlarge using area, easy and fast Installation, recycling use.
2270/2440mm(Length)*610mm(Width)*60/75/90/100/120/150(Thickness) sizes for optional. Usually, we suggest to use 60~75mm thick for simple partition, 90~100mm thick for inner wall partition, 120~150mm thick for outer wall partition.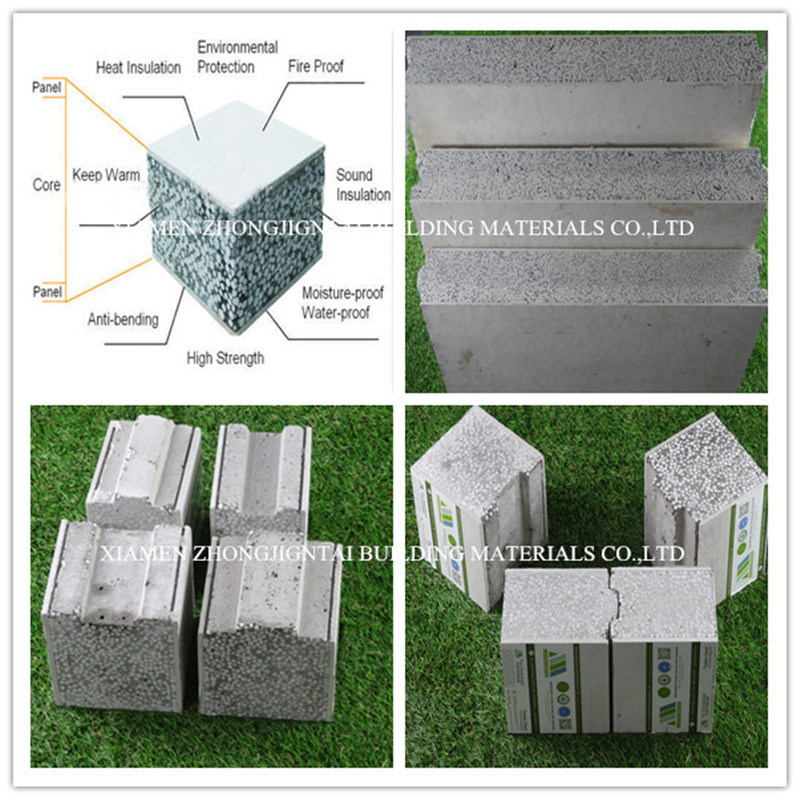 Application

-- Partition: indoor wall, outdoor wall of non load bearing wall
--The renovation of the old buildings
--Other condition which have strong requirements of the moisture proof, waterproof, fireproof, sound insulation.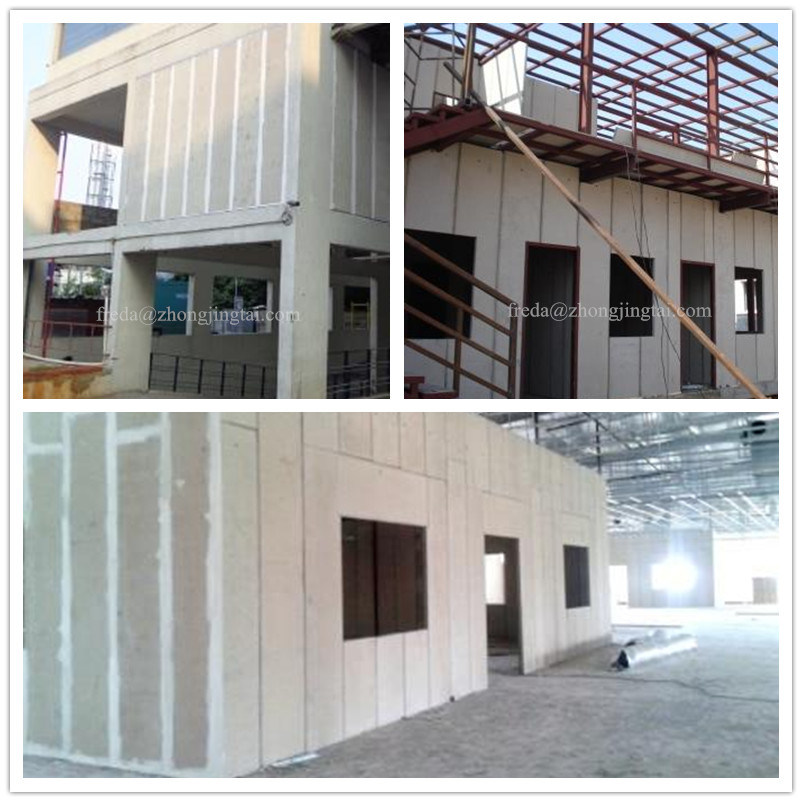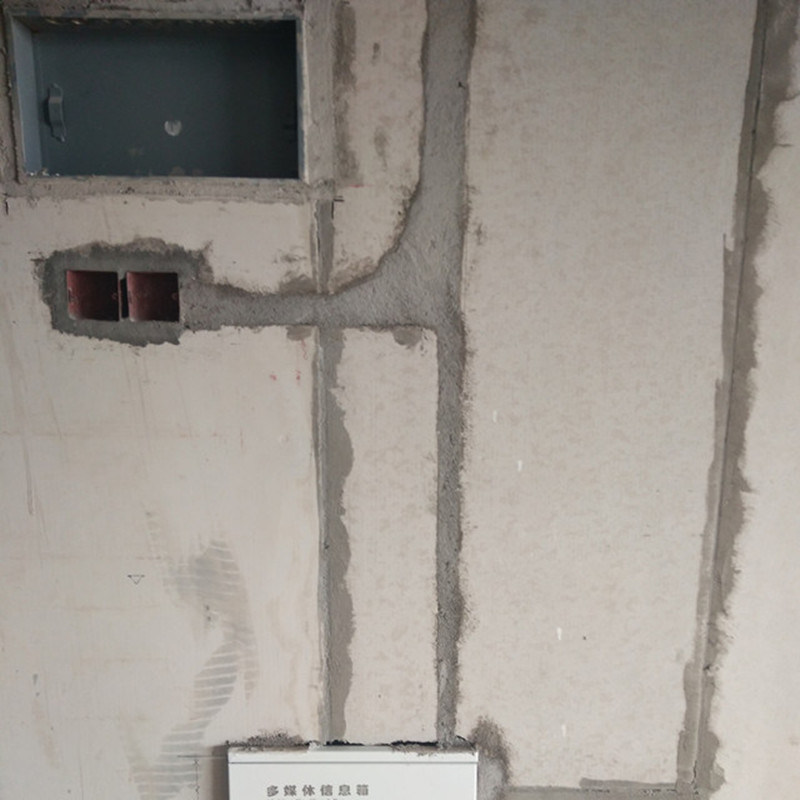 Installation process-help you save time and cost

1. setting the line and carrying the board;
2. sawing the board;
3. sizing;
4. installation;
5. correcting, fixing;
6. grouting and filing starch;
7. grooving and piping;
8. sticking anti-cracking tape;
9. installing door case;
10.facing ceramic tiles.


Advantages
Heat Preservation

:

Major material is anti freezing, heat preserving and environmental friendly.

Heat Insulation

: Adjust the indoor temperature at a constant range.

FireProof

: 5mm calcium silicate

board is fireproof, Eps Cement sandwich panel can be against high temperature for 4 hours.

WaterProof

: Experiment has proved that water pool can be made by Eps cement sandwich panel without absorbing any water and no leakage at all after one year.

Sound Insulation

: The inside of wall panel material (EPS polystyrene grain) has fine sound insulation and sound absorbing function.

Easy to Install

: Using our installation material (PU foam and Cement Adhesive) is easy to build house.

Labor Cost Saving

: As wall panel is easy and fast to construct, the labors can be cut down in the same work and time.

High Intension

: Eps Cement sandwich wall panel can be nailed directly or hang heavies, it can be decorated by ceramic tile, wall paper and any decorations you like.

Earthquake Resistance

: The quake

proof performance of Eps cement sandwich wall panel is more than

7.5.

Space and cost Saving

:

60 to 150mm,which is more thinner than the traditional block, so it can save a lot of construction space. Meanwhile, the constructure cost can also be saved instead of using the traditional blocks.

Welcome you come and visit our factory!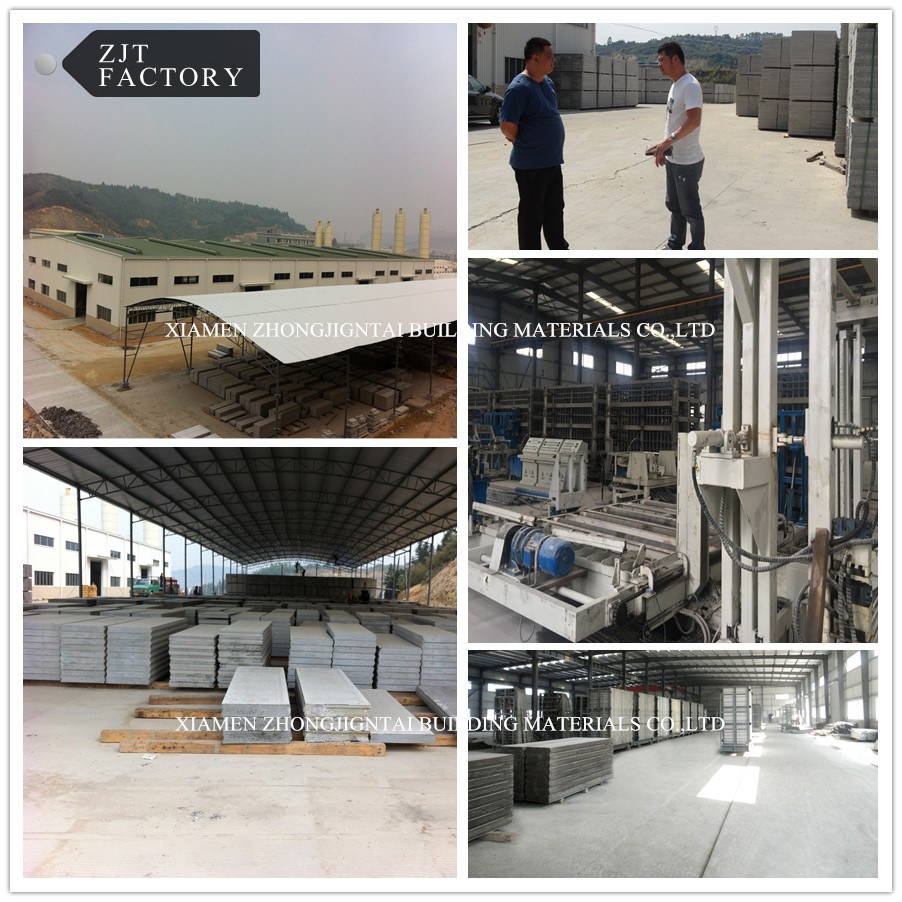 Client Visit&Exhibition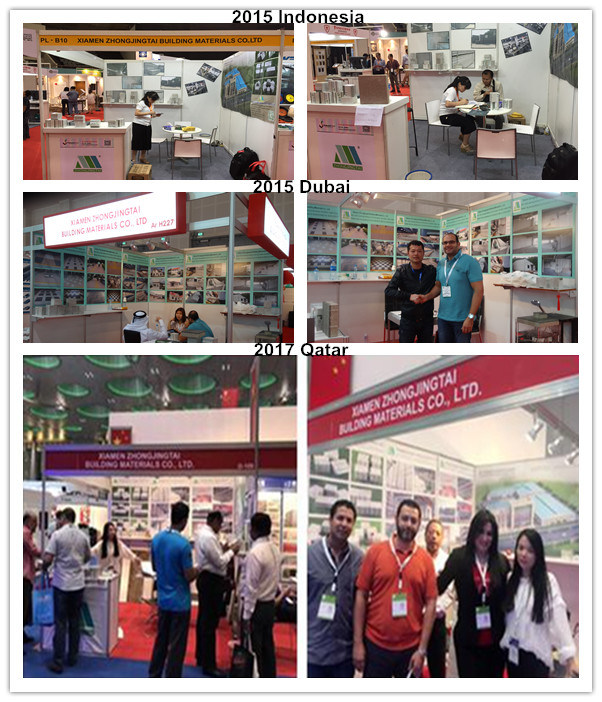 Contact Us