24Hours Hotline and whats app :008615832162283
HBSD Saiding Wall Panel(Divin) is used on outside wall for decoration and insulation.
HBSD Saiding decorative wall panel is used in applications for energy-conservation as well as for exterior wall decoration and insulation. Such as: Mansion, villa, hotel, stadium, old building renovation etc.
There are 11
Designs
and over
108 colors
for you to choose from, we can also manufacture the style and color according to your need.
1) Structure:
Top layer: aluminum zinc-coated prepainted galvanized steel sheets.
Core material: rigid polyurethane foam
Back SIde: Fir-proof aluminum fiber
The three layers are formed together by robot equipment, which is different from other similar product.
So we guarantee the quality of our Divin Panel for 15-20 years.
2) Dimensions
Thickness: 16mm;50mm
Width: 380mm
length: 3000-6000mm (standard length 3800).
If you think the thickness is not enough for insulation, we can insert thicker insulated material between the wall and Panel.
3) Package Size:
Package:8 pieces/carton.
Carton Size:3840*420*142mm
Unit Weight: 3.7kg/m2.
Gross Weight: 45kg/CTN.
1x40HQ: 3500m2 1X20': 1500m2
4) Advantage is hereby
1 Safe and reliable
2 Industrialization, quality assurance
3 Four-fold insulation, significant energy-saving
4 Different colors, decorative appearance
5 Widely used, for both old and new buildings
6 Environmental protection, ecological priority
7 Flexible constructions
8 One-time investment, long-term benefit, cost-effective
Feature: Heat insulation, energy saving, fire reistance, anti-seicmic, sound insulation, weather resistance, anti-rust, duable--15-20 years warranty, easy to install.
Product Show:
Brick Pattern Sample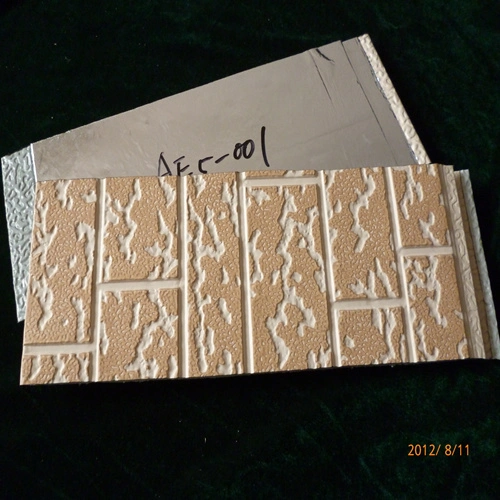 Accessory sample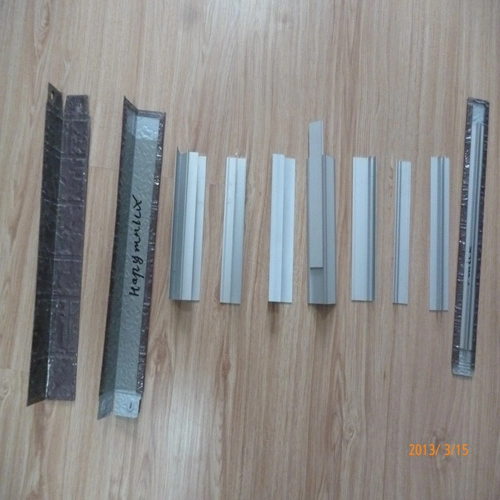 Project model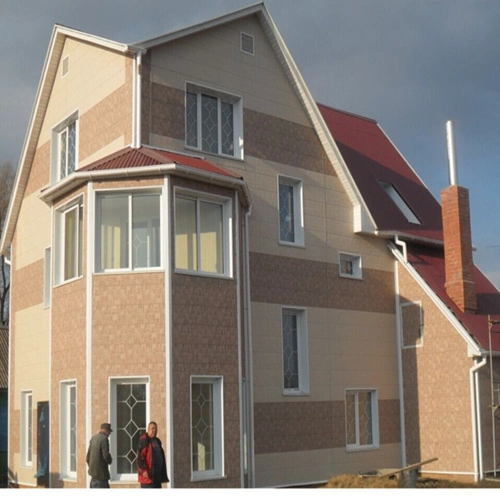 Finished Project found in our website.
We also supply the installation accessories, such as internal and external part, window part and etc.
Our factory is in Shijiazhuang, Hebei Province, near beijing(welcome to visit)
Please contact us to get the latest price and more details.