Structurally insulated panels lightweight concrete floor partition wall for sound insulation
Product introduce
The fiber-reinforced silicate plate is used as the panel, the middle is filled with light core material, and the non-load-bearing lightweight composite wall material is compounded and formed. It is environmentally friendly, light and high-strength, heat-insulating and sound-proof, waterproof and convenient for construction. Performance: green, 100% non-asbestos, no radioactive materials; solid, lightweight, thin body, high strength, impact resistance, strong hanging force; heat insulation, sound insulation, waterproof.

Product specification
Product name

Lightweight eps cment sandwich wall panel

Length*Width(mm)

2270/2440*610

Thickness(mm)

60

75

90

100

120

150

Application

roof

interiro wall

exterior wall and floor
Product application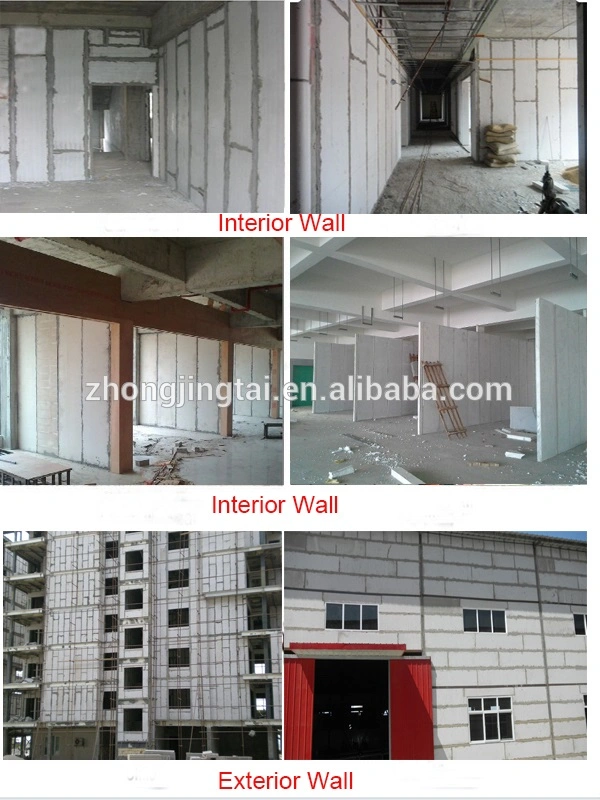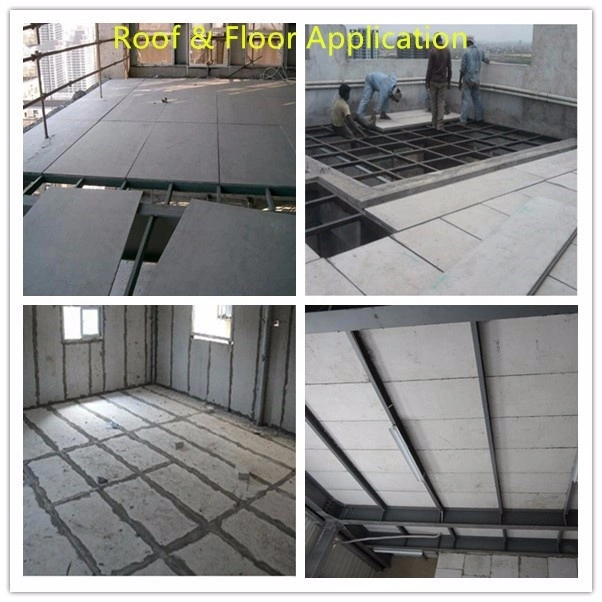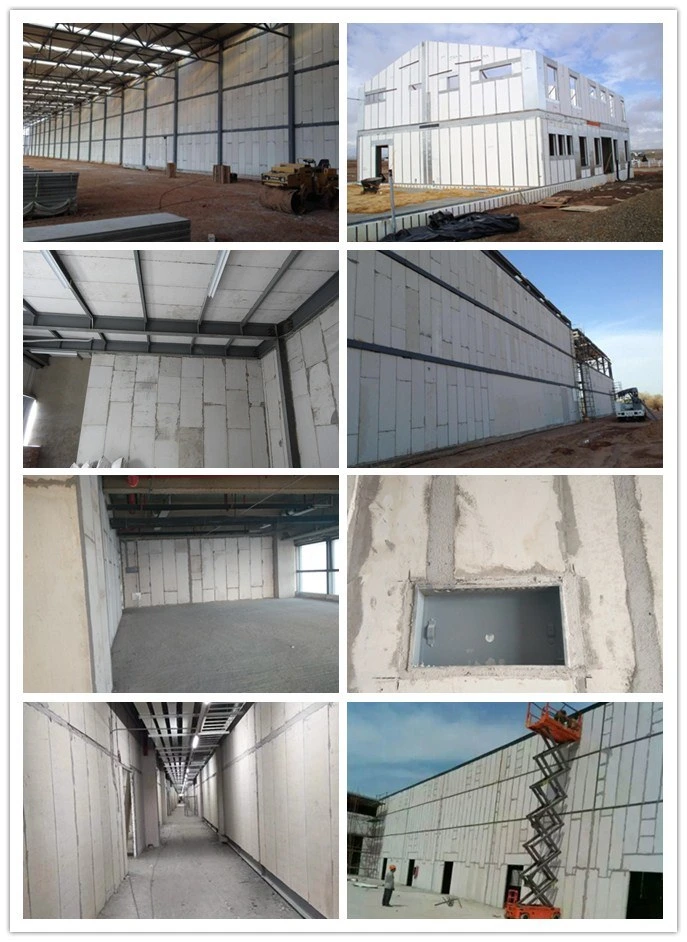 Product feature
1.Environmental protection.
It is scientifically maintained through high-tech technology and has a high degree of mechanization. Unlike bricks, which are burnt at high temperatures, a large amount of exhaust fumes are burned. Therefore, the lightweight partition board is very environmentally friendly in terms of production, and has little impact on the environment and the atmosphere. And its raw materials are not harmful to the human body.

2.Fire prevention.
The lightweight partition board is very resistant to high temperatures. It can be held for several hours under high temperature combustion without damage, and the combustion will not release harmful gases.

3. Sound insulation.
Due to the addition of soundproofing materials during production, its sound insulation is very good and much stronger than ordinary bricks.

4. Light economy.
Because it is mechanized, its finished product is relatively low. It is light in weight and easy to handle.

5, moisture-proof, waterproof and corrosion-resistant.
Its water absorption is not as good as bricks, so don't worry that it will absorb the moisture in the air and make the air dry. It has a hard texture and very good anti-corrosion effect.
Installation process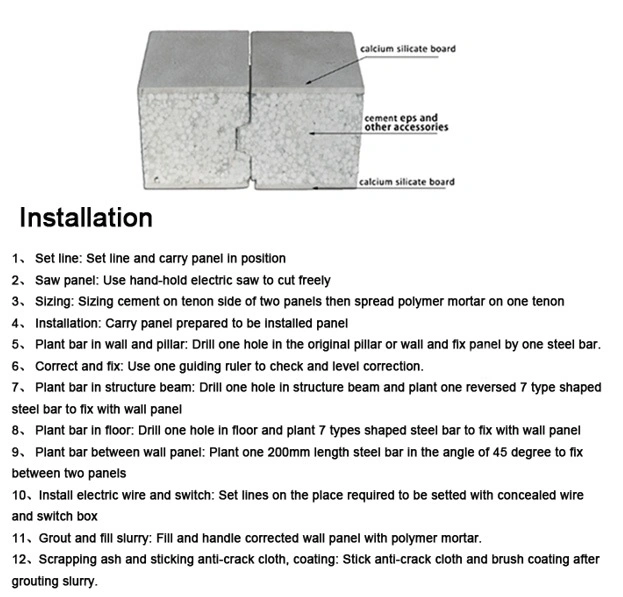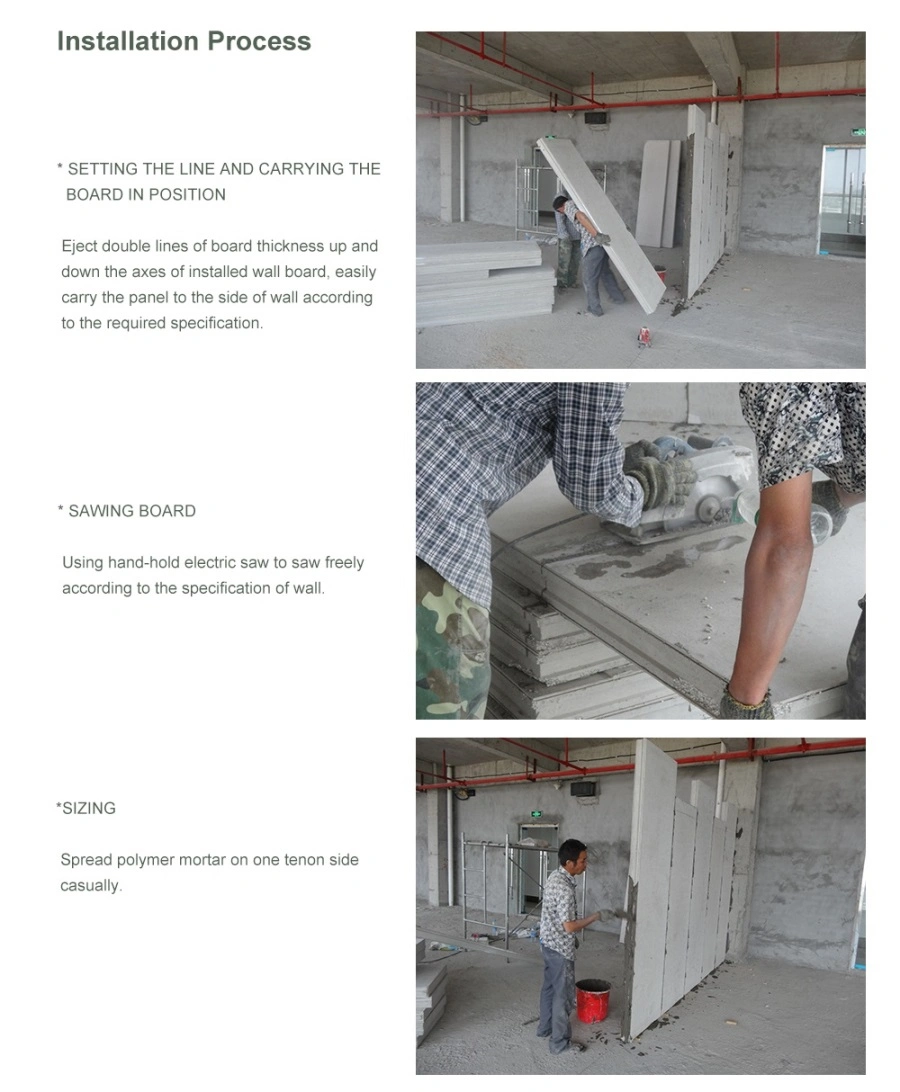 Packing and shipping
1.Free packing (with normal pallet and packing belt) 2.Standard exporting packing (wrapped with plastic thin film,edge protect and good pallet): USD20-30/Package 3.Packing size: 1500-3000*610*1000mm Loading: 18 pallets per 20' container, 11000kgs-18000kgs per 20' container.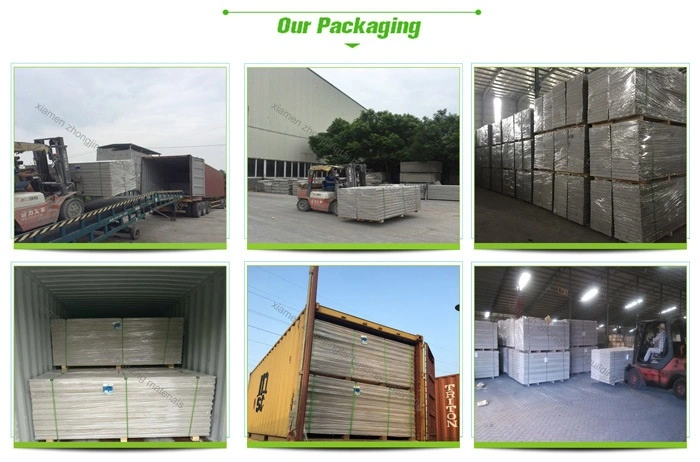 About us
Xiamen ZhongJingtai building materials Co., Ltd, is a professional high-tech research and development company producing new wall materials, machinery and equipment development, technology production and promotion of product applications. The company is situated in the charming Xiamen city, with the convenience of water and land transportation and only ten minutes from the airport. We respond positively to the national policy on wall reforming. We have developed successfully wall panels that meet the energy saving needs of modern architecture.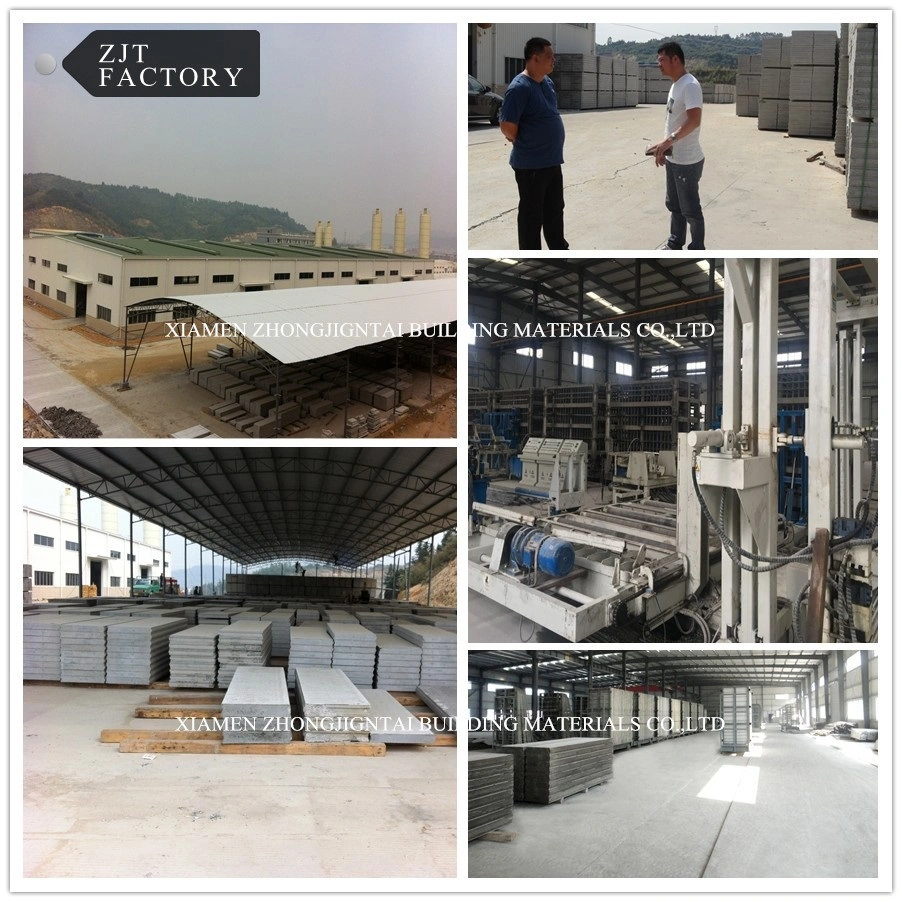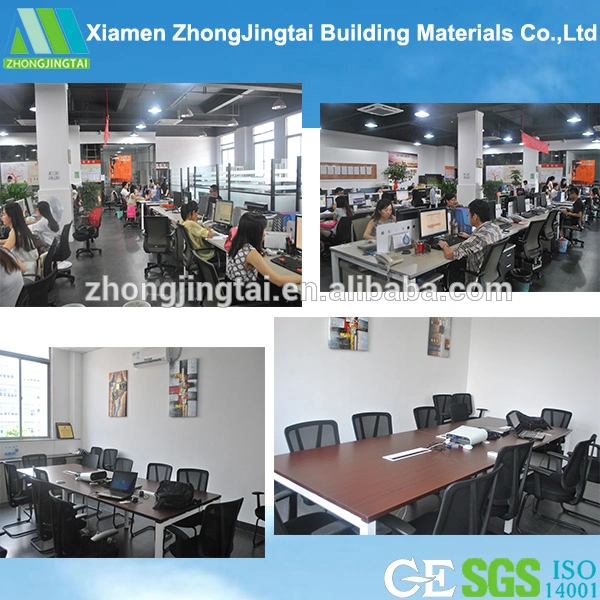 Certificate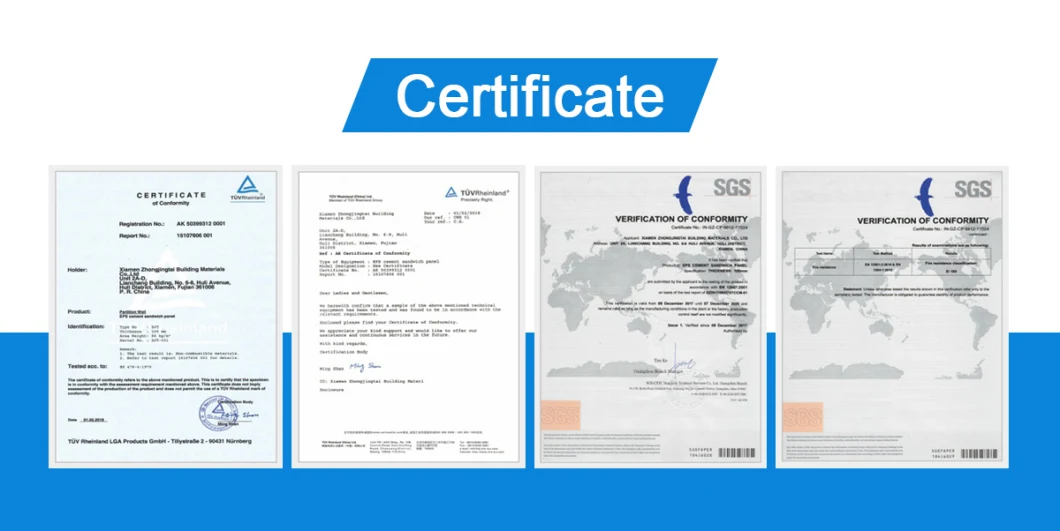 Contact us

Xiamen Zhongjingtai Building Materials Co., Ltd
Unit2A, Lianchang Building, No6-8 Huli District, Xiamen, China
Contact person:Jodie Huang