Waterproof and Sound Proof Lightweight Precast Concrete EPS Sandwich Fiber Cement Wall Panels For Construction

About EPS Sandwich Wall
Sandwich wall panel is a new type of energy-saving wall material. It is a wall material with the same appearance as a hollow floor slab, but it has male and female grooving grooves on both sides. When installing, you only need to stand up the board. Apply a small amount of cement mortar and then install.Sandwich wall panel has the advantages of light weight, high strength, multiple environmental protection, thermal insulation, sound insulation, fire prevention, rapid construction, reduced wall costs, etc .; its weight is only 1/8 of a solid brick wall. The thermal conductivity is only 1/3 of the solid brick wall, the acoustic wave conductivity is only 1/4 of the solid brick wall, saving wall cost by 15-20%, and the construction efficiency is improved by 3-5 times. In addition, it has outstanding environmental protection significance.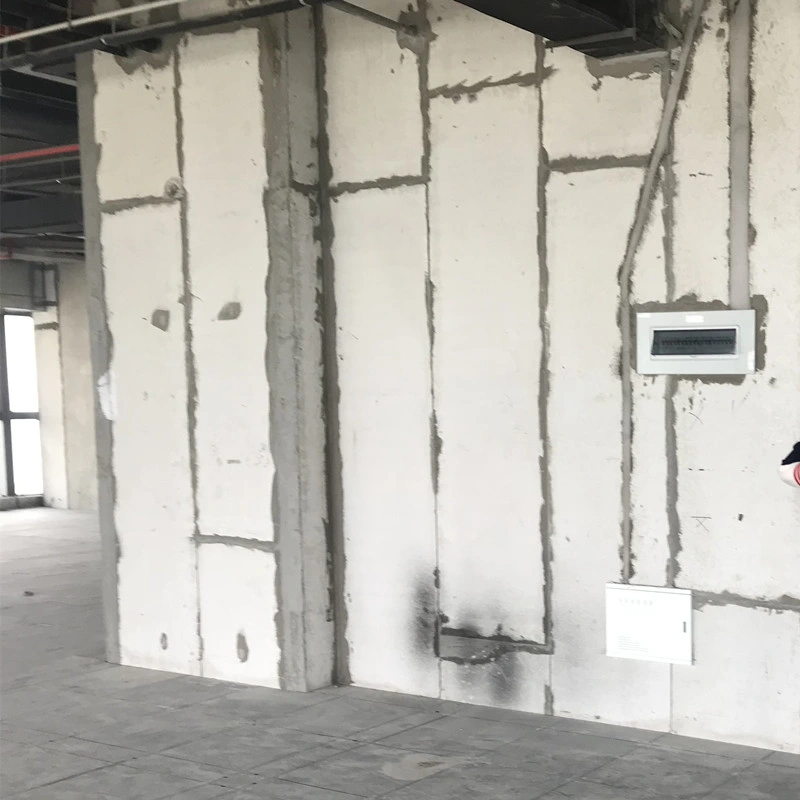 Advantages of ZJT Partition Wall
1.The columns are inside the sandwich panel which makes it more beautiful and reality.
2. Compared with the earth building, the price is much lower and the installation time is much shorter.
3. Fire rate partition: 4 hours, reach to A level
4. Sound insulation: 38-46db
5. Thermal Conductivity: 0.221w/mk
6. Anti-earthquake: depend on the strength of steel structure (8 grade)
7. The using life is around 40-70 years.Environmental protection and economy.
8. Each worker can assemble 30~40 square meters every day, easy and fast installation.
9. Loading: 250-650square meters can be loaded in one 40 feet shipping container, it will depends on the size you need.
Installation process of ZJT Partition Wall

1.Put wire
2.Cutting
3.Put cement binder
4.Put cement binder
5.Adjustment
6.Installation
7.Correction
8.Fill the pulp
9.Fixed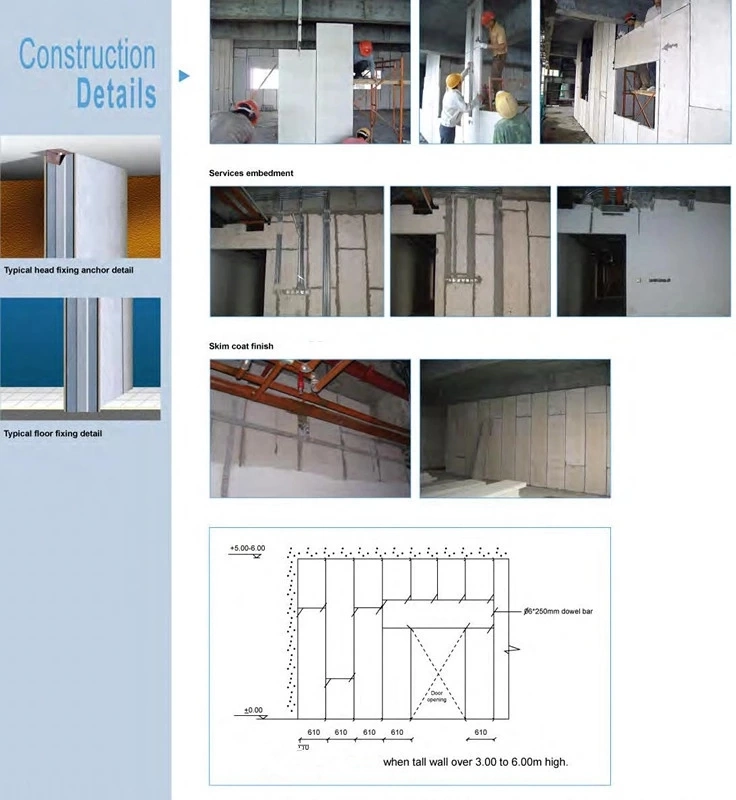 Technical Specification of ZJT Partition Wall
1.Sound Insulation: >=42dB
2.Anti-Impact: There is no cracking after 10 times
3.Non-combustibility: BS 476-4 Grade A
4.Fire Resistance:≥3h
5.Hanging Strength: 50kg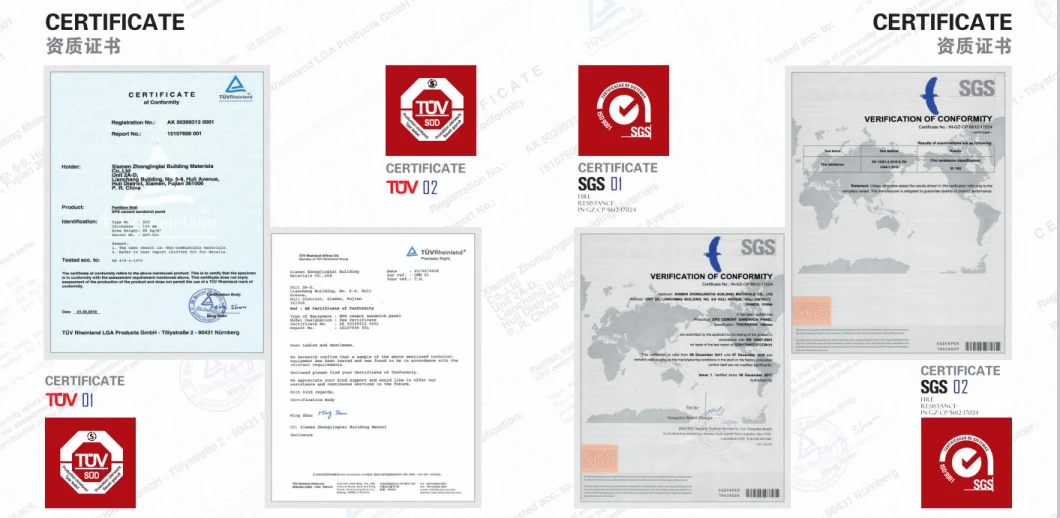 About ZJT
XIAMEN ZHONGJIGNTAI BUILDING MATERIALS CO.,LTD
Adress: Unit 2A, Lianchang Building, NO.6-8 Huli Avenue, Huli District, Xiamen, China
Website: http:// zjteps.en.made-in-china.com
Welcome come and visit us!

Contact Us
Catalogue, samples, installation video and more information will send to you, please contact
Freda Lin
Xiamen ZhongJingTai Building Materials Co,. Ltd
Website: http://zjteps.en.made-in-china.com

Facebook: Freda Lin