Globalspan TemBuild EPS Cement Sandwich panel Type
1. Interior Partition

Wall

System
E
xcellent fireproof, best hanging force, sound insulation, heat insulation, waterproof.
2. Exterior & Villa Wall System
It can automatically adjust indoor air and water content with the season and climate changes,which can keep the t

emperature at an invariable temperature level.

3. Floor & Roof System
The floor system is convenient for wire groove and water pipe inbuilt, corrosion resistance,no deformation,no
split,etc.,which is much suitable for the fields including the floor and roof plate of additional top floor,
factory,workshop,warehouse,etc
The roof system solves the problem of roof leakage and has the advantages such as heat insulation, neat joint surface, high temperature resistance, etc.The features of light weight and hight strength reduce the use of roof beamcolumn,more economic,more safety.

EPS Cement Sandwich panel

Specification
L*W*T (mm)

Weight
(kg/m2)

Packing
(pcs/m2 per 20'GP / 40'HQ)

315pcs*436m2/ 384pcs*572m2

252pcs*349m2/ 312pcs*464m2

207pcs*287m2/ 251pcs*375m2

189pcs*262m2/ 240pcs*357m2

153pcs*212m2/ 192pcs*286m2

126pcs*175m2/ 156pcs*232m2

Notes: for 2270mm panels, we use 20'GP container; for 2440mm panels, we use 40'HQ container.
Eps Cement Sandwich Panel is a kind of light weight energy saving wall material taking calcium silicate board(fiber cement board) as face panel, cement, EPS, sand as core and forming by one time compound. It can widely be applied to wall materials of various high and low buildings such as: bank, office building, hospital, school, hotel, shopping mall, amusement hall, old house reconstruction, residence and workshop.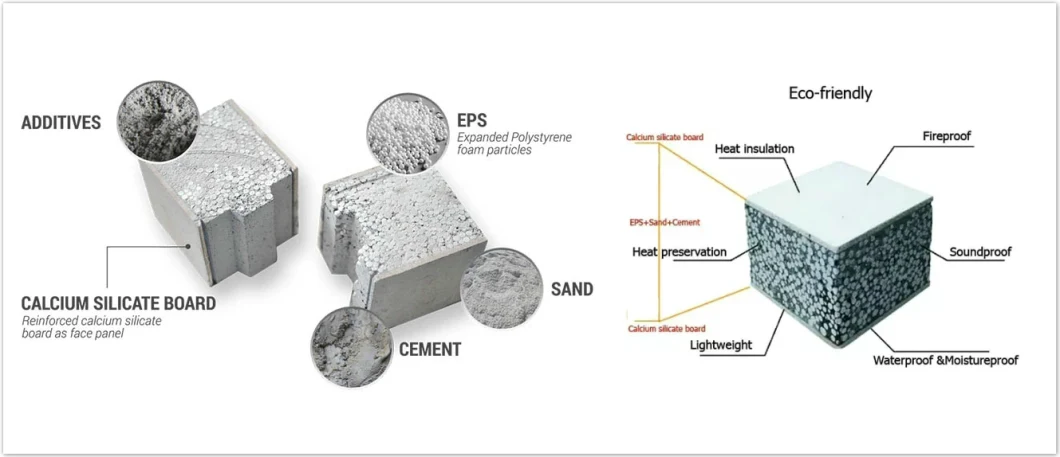 It's very important for you to understand all the features of lightweight eps panels

It can be used as interior and exterior partition on steel or concrete structure building ,for new construction, additions or renovations

1. Waterproof and Damp-proof
2. Fire Resistant - is fire resistant. It's major component is made of calcium silicate and has a good fire rating resistance of 4 hours at a temperature of 1000 degrees Celsius.


3. Built-in Thermal & Sound Insulation - Due to its polystyrene core, homes stay cooler in the summer and also provides for a quieter interior.
4. High Strength - The steel wire trusses connecting the welded wire mesh over the full length of the panel forms a continuously reinforced configuration, exhibiting structural strength.
5. Ease in Installation - Easier to install or embed utility pipes.
6. Area Saving - Increases usable area as no plastering needed. VANJOIN comes in 60mm, 75mm, 90mm, 100mm, 120mm and 150mm thickness to fit your need.

Application

Nonloadbearing wall, assembly houses, villas, public buildings, commercial buildings, residential houses, firewall, fire-rated warehouse, cold storage, etc.This panel can work as substitute of traditional construction materials such as brick, hollow brick etc.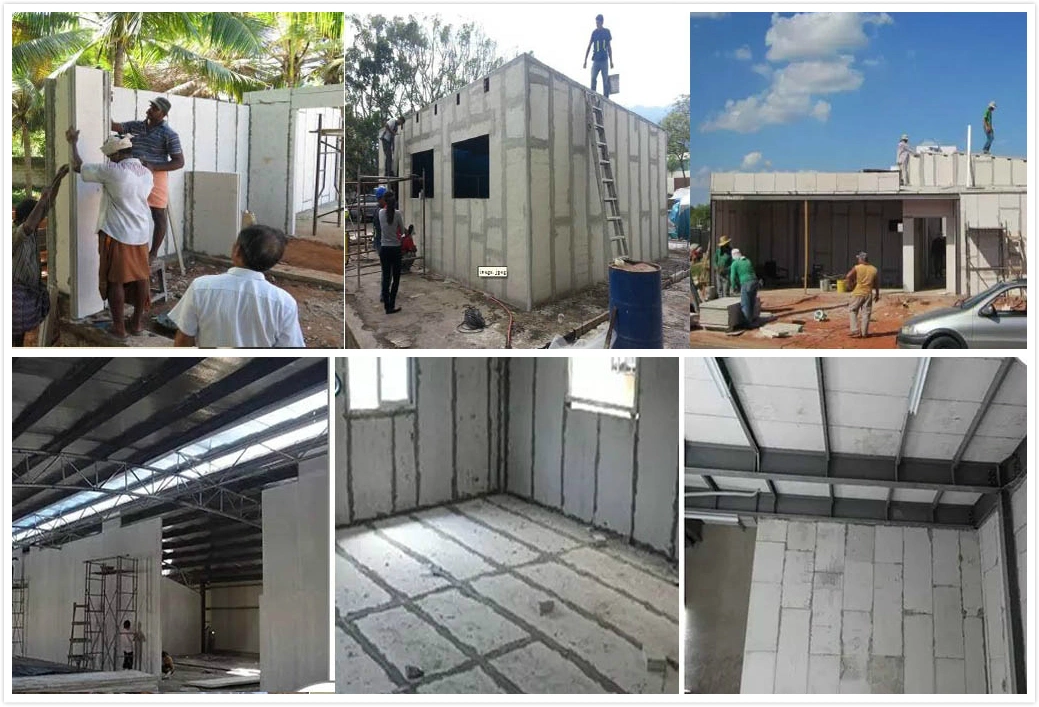 Performance Index

NO.

Test Item

National Standards

Test Results

60mm

90mm

120mm

60mm

90mm

120mm

1

Anti-impact Capacity/times

≥5

≥5

≥5

≥8

≥10

≥15

2

Anti-bending damage load/times over deadweight

≥1.5

≥1.5

≥1.5

≥3

≥3

≥3

3

Compressive strength/Mpa

≥3.5

≥3.5

≥3.5

≥5

≥5

≥5

4

Softening coefficient

≥0.80

≥0.80

≥0.80

≥1

≥1

≥1

5

Surface density kg/ m2

≤70

≤90

≤110

≤45

≤60

≤75

6

Moisture rate a/%

≤12

≤10

≤8

≤10

≤9

≤7

7

Drying shrinkage value /mm/m

≤0.6

≤0.6

≤0.6

≤0.45

≤0.39

≤0.30

8

Single point hanging strength/N

≥1000

≥1000

≥1000

≥1200

≥1300

≥1500

9

Sound insulation capacity in the air/Db

≥30

≥35

≥40

≥35

≥40

≥45

10

Fireproof limit/h

≥1

≥1

≥1

≥3

≥4

≥4

11

Heat transfer coefficient w/m2.k

≤1.0

≤1.0

≤1.0

≤0.8

≤1.0

≤0.45

12

Radioactivity Limit

≤1

≤1

≤1

≤1

≤1

≤1

13

Inner radiation index

≤1

≤1

≤1

≤1

≤1

≤1

14

Outer radiation index

≤1

≤1

≤1

≤1

≤1

≤1

15

Anti-poisoning performance

No toxic component

No toxic component

16

Water permeability performance

Waterproof

Waterproof

17

Freeze-resistance performance

No crack on the surface

No crack on the surface

Packing and Delivery
1. Packaging Details: According to international export standard for Fireproof Australian standard .
2. Delivery time:15 -30 days after deposit.

Our company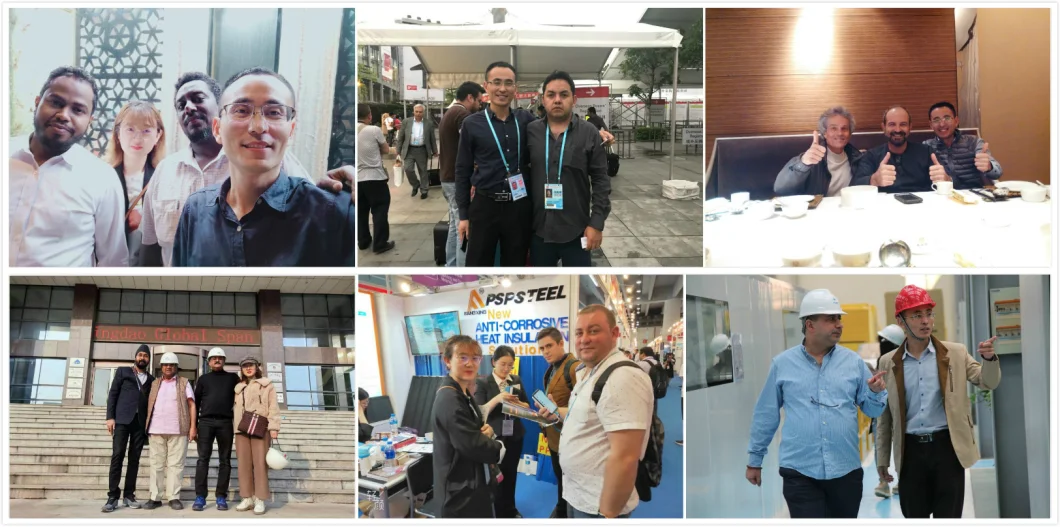 Global Span is a professional international engineering company.Our business scope covers project consultancy,design,R&D, delivery and construction.With more than 13 years of international project operation experience and technology reserve,Global Span has formed a perfect one-stop systematic solution service capacity in steel structure construction industry,pharmaceutical manufacturing industry,medical care service,electronic and biotech industry,serving customers from more than 50 countries and regions in the world.
Global Span owns 5 brands. ThermPanel is the brand of sandwich panel.Excellent thermal insulation is one of the most obvious features. TemBuild is the brand of prefab house,especially the temporary buildings application such as worker camp for office,living.GraceBuild is the brand of customized prefab buildings.Living gracefully is the end of the GraceBuild.SteelSpan is the brand of prefabricated steel structure buildings,which most are large span buildings.CleanBuild is the brand of clean room system.ColorShine is for the metal single panel systems.
To serve global customers and create lasting value is our mission. At Global Span, we treat customers as our partners and value their ideas and experiences. In the early stage of each project, we actively strengthened communication and cooperation with customers and all partners as a team.
Our professional engineers,architects,project managers and construction managers have the expertise and experience to tailor innovative solutions to meet your individual needs wherever you are. We are committed to providing customers with innovative ideas in all aspects of the project, encouraging and promoting innovation in the business, providing industry-leading solutions, and creating world-class projects.



FAQ
Q1: You are manufacture factory or trading company?
A: We are trading and manufacture factory. And you are welcomed to visit us at any time. The quality control flow and sales team will show you our professionalism. Also you will can get best and most competitive price after visiting us.

Q2: What is the terms of delivery?
A: EXW, FOB, CIF, CFR, DDU

Q3: What is the terms of packing?
A: Generally, we pack our goods in bundles or coils with rods or belts, we could also pack the goods as the customers'
requirement.

Q4: What is your delivery time?
A: For stocks, we could transport the goods to loading port within 7 days after we received your deposit. For production period,
it usually takes about 15 days - 30 days after receiving the deposit.
Q5: Could you produce according to the samples?
A : Yes, we could customer-made by your samples or technique drawings, we could build the mold and fixtures.

Q6: Could you provide the compliment samples?
A: Yes, we provide the free samples if available in stocks, the transportation fee is borne by buyer.

Q7. What is your terms of payment?
A: Normally 30% T/T as the upfront deposit, 70% before delivery. We will show you the photos of products and package before you pay the balance.

Q8: How to contact you?
A: You can contact us by email, phone, Alibaba TM, WhatsApp, Skype, Viber and so on 24*7 and you will get reply within 8 hours.
Contact Us