lightweight sandwich construction office partition wall
1 introduction
ZJT Lightweight Composite Energy-saving Sandwich Wall Panel. Is composed of face panel and interior filing. The material of face panel is thin fiber. cement board or calcium silicate board, and. the middle is filled with lightweight composite core materials, including cement, EPS and fly ash, The quality and. technology of product have reached to a new level and became the leading brand among the similar products.
2 Product Effects
Application
Applicable to sub-room sound insulation has higher requirements on the project: hotel, ktv, school, hospital , villa and so on.
Applicable to projects that have restrictions on construction: the wall of the mall, the second renovation of the partition wall.
Applicable to the requirements for reducing the wall load: ultra-high wall, light steel house, steel structure, prefabricated house.
Applicable to projects with special requirements for fire protection: pipeline wells, firewalls, large kitchens.
Applicable to projects that require construction progress.
Applicable to projects with special requirements for moisture and water resistance: bathroom, washroom, kitchen, outdoor and other projects.
Applicable to the requirements of nail-paste attachment: tooling, home improvement, interior and
1). Floor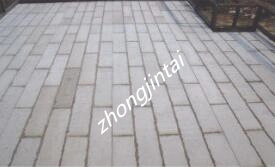 2). Roof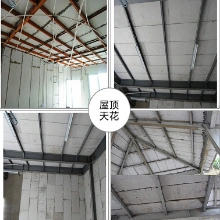 3). Exterior wall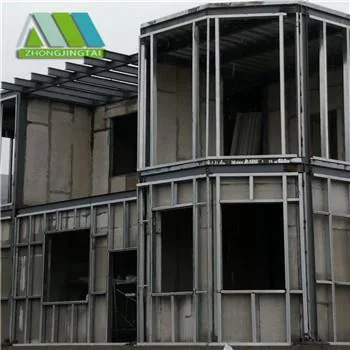 4). Interior wall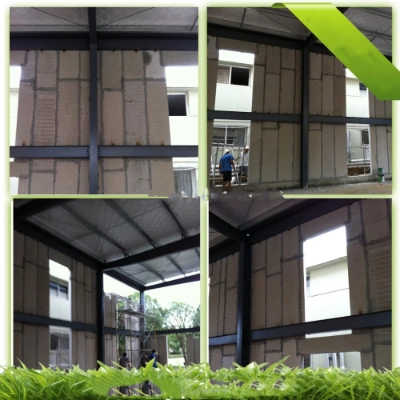 5).High building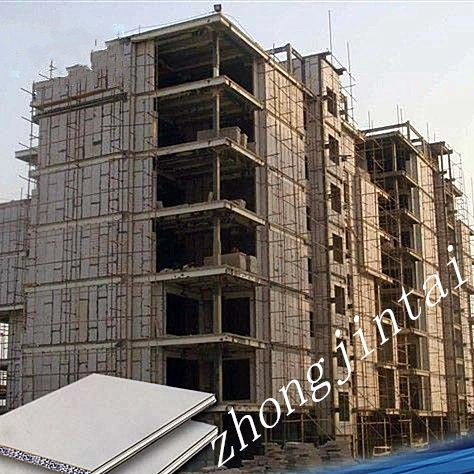 6). Pipe / fire well / equipment partition
3
Functions
Ten advantages
1)Environmental protection
ZJT panel is produced using soil-less raw materials. It can maintain the indoor temperature at a constant level.
2). increase the use of area
ZJT energy-saving wall panels can increase the indoor space by 4.26 square meters per 100 square meters. usage area.
3)moisture, waterproof
ZJT lightweight energy-saving wall panel can be made into water in containers without plastering. The back of the wall is kept dry without any imprinting and no leakage. At the same time, in the wet weather, the wall will not appear condensation water droplets, showing a real waterproof and moisture-proof effect.
4). fire prevention
ZJT lightweight energy-saving wall panel is mainly made up of high-quality cement, high-tech EPS polystyrene foam particles and refined fly ash and other lightweight core materials. Its fire resistance limit at 1000 °C is 4 hours. The fireproof building materials quality supervision and inspection center tests that the fire performance meets the national A-pole standard and achieves the ideal fire and heat insulation effect. Generally, the masonry has no heat insulation function, and it conducts quickly when exposed to heat, which is not good for fire prevention.
5). sound insulation
Due to its high density and easy reflection, it has a strong sound insulation effect and is superior to general masonry. 42db sound insulation effect, in line with China's national sound insulation test standard GBJ121-88. The general sound insulation effect of masonry is 35-40DB.
6). Simple construction, civilized and short construction period
The use of ZJT lightweight energy-saving wall panel, convenient construction, civilized, short construction period, no sand, cement and other materials in the construction, the material stack is simple, efficient, small size, occupying less resources such as site equipment, no construction waste, after construction is completed No need to plaster.
7).Lightweight and economical

4 Company Information
Our company relying on the advanced equipment, first-class technology, excellent quality, strong productivity, favorable customer service system, has set up the good brand image in the market and been widely recognized by many other countries.If Partition Wall Panels applied it on your buildings, it will improve your work efficiency, promote your work environment, save the work time, save the living space and be convenient for the late work maintenance. Since 3 years ago, we have been taking part in the trade shows in home and abroad and getting more cooperation with foreign customers.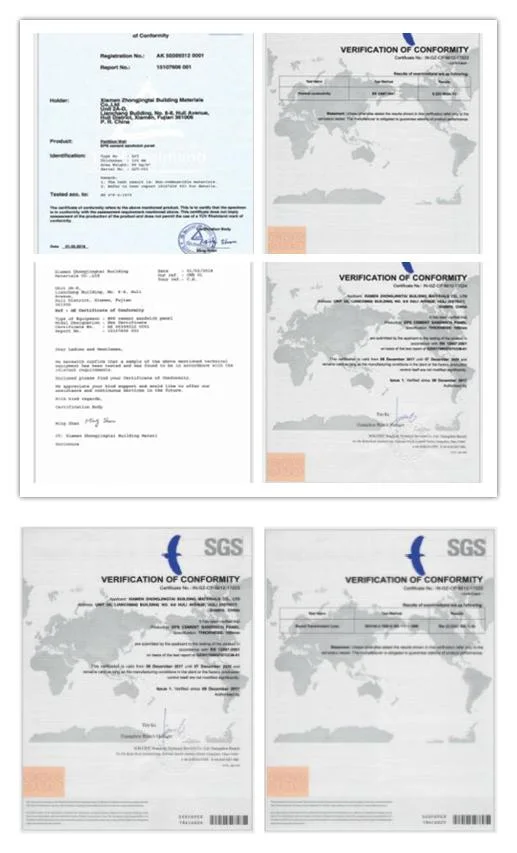 Please contact

Alisa Li
Xiamen ZhongJingtai Building Materials Co.,Ltd
Web: zjteps.en.made-in-china.com

Mobile: +8615292260170


FAQ
1.What's the partition wall length and width?
Following is our Concrete Partition Wall size :
length:2270mm,2240mm
Width:60mm,75mm,90mm,100mm.120mm,150mm
2.How is the compression strength?
Our cement sandwich wall panel compression resistance is moreover 3.5Mpa.
3.Is your Concrete Partition Wall fireproof?
Yes ,it is. Our Concrete Partition Wall fireproof time limit is at least 3 hours.
4.How about the Concrete Partition Wall wind resistance capacity ?
Our Concrete Partition Wall can resistant to wind 8-13 degree.